Synergistic effects of parabens and plastic nanoparticles on proliferation of human breast cancer cells
Željka Roje

Department for Plastic, Reconstructive and Aesthetic Surgery, University Hospital Dubrava, Zagreb, Croatia

Krunoslav Ilić

Institute for Medical Research and Occupational Health, Zagreb, Croatia

Emerik Galić

Institute for Medical Research and Occupational Health, Zagreb, Croatia

Ivan Pavičić

Institute for Medical Research and Occupational Health, Zagreb, Croatia

Petra Turčić

Faculty of Pharmacy and Biochemistry, University of Zagreb, Zagreb, Croatia

Zdenko Stanec

School of Medicine, University of Zagreb, Zagreb, Croatia

Ivana Vinković Vrček

Institute for Medical Research and Occupational Health, Zagreb
Keywords:
endocrine disrupting chemicals, chemical cocktails, MCF-7, MDA-MB 231, risk assessment, viability
Abstract
Many personal care products on the market contain endocrine disrupting chemicals, including parabens. Parabens are well known chemical additives used as preservatives. They have been found in mammary glands and breast cancer tissues. At the same time, the general public is increasingly exposed to plastic micro- and nanoparticles generated during plastic production and waste disposal. Exposure to chemical cocktails is a realistic scenario of high public health interest, in which many types of compounds such as these two may exhibit synergistic or additive adverse effects. This study evaluated the effects of plastic nanoparticles, parabens, and their mixture on the viability and proliferation of two human breast cancer cell lines: MDA-MB 231, which lacks oestrogen receptors, and MCF-7, which expresses these receptors. Parabens increased proliferation of oestrogen-sensitive breast cancer cells, and this effect became synergistic in the presence of plastic nanoparticles. The mechanism behind synergy may be related to the translocation and adsorption properties of nanoplastics, which served as a Trojan horse to expose cells to parabens more efficiently. These preliminary findings support growing evidence warning about the urgent problem of human exposure to combinations of plastic waste and contingent chemicals.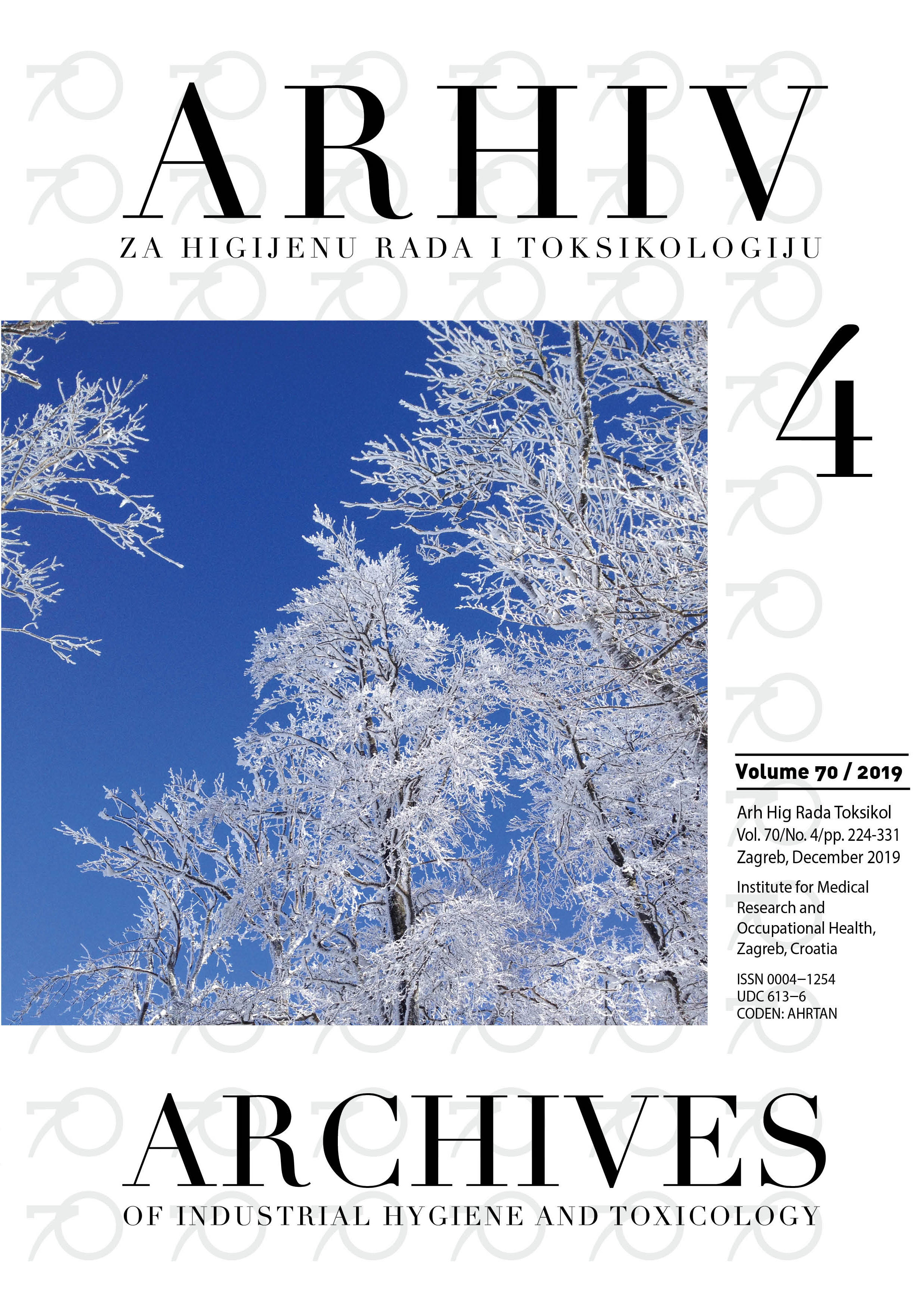 How to Cite
1.
Roje Željka, Ilić K, Galić E, Pavičić I, Turčić P, Stanec Z, Vinković VrčekI. Synergistic effects of parabens and plastic nanoparticles on proliferation of human breast cancer cells. Arh Hig Rada Toksikol [Internet]. 2019Dec.3 [cited 2020Apr.8];70(4). Available from: https://arhiv.imi.hr/index.php/arhiv/article/view/1218
Copyright (c) 2019 Željka Roje, Krunoslav Ilić, Emerik Galić, Ivan Pavičić, Petra Turčić, Zdenko Stanec, Ivana Vinković Vrček
This work is licensed under a Creative Commons Attribution-ShareAlike 4.0 International License.