Light and heavy ferritin chain expression in the liver and kidneys of Wistar rats: aging, sex differences, and impact of gonadectomy
Mirela Pavić

University of Zagreb Faculty of Veterinary Medicine, Department of Anatomy, Histology and Embryology, Zagreb, Croatia

Petra Turčić

University of Zagreb Faculty of Pharmacy and Biochemistry, Department of Pharmacology, Zagreb, Croatia

Vedran Micek

Institute for Medical Research and Occupational Health, Zagreb, Croatia

Marija Ljubojević

Institute for Medical Research and Occupational Health, Zagreb, Croatia
Keywords:
ferritin nanocage, hepatocytes, immunofluorescence, intercalated cells, iron metabolism, macula densa, nephron, steroid hormones, western blot
Abstract
Ferritin is the main intracellular storage of iron. Animal studies show that female liver and kidney express more ferritin and accumulate more iron than male. However, no study so far has investigated sex and age differences in light (FtL) and heavy (FtH) ferritin chain expression. To address this, we relied on specific  antibodies and immunochemical methods to analyse the expression of both ferritin chains in the liver and kidney of 3-month and 2-year-old male and female Wistar rats. To see how sex hormones may affect expression we also studied adult animals gonadectomised at the age of 10 weeks. FtL and FtH were more expressed in both organs of female rats, while gonadectomy increased the expression in males and  decreased it in females, which suggests that it is stimulated by female and inhibited by male steroid hormones. Normal kidney ferritin distribution and change with aging warrant more attention in studies of (patho)physiological and toxicological processes.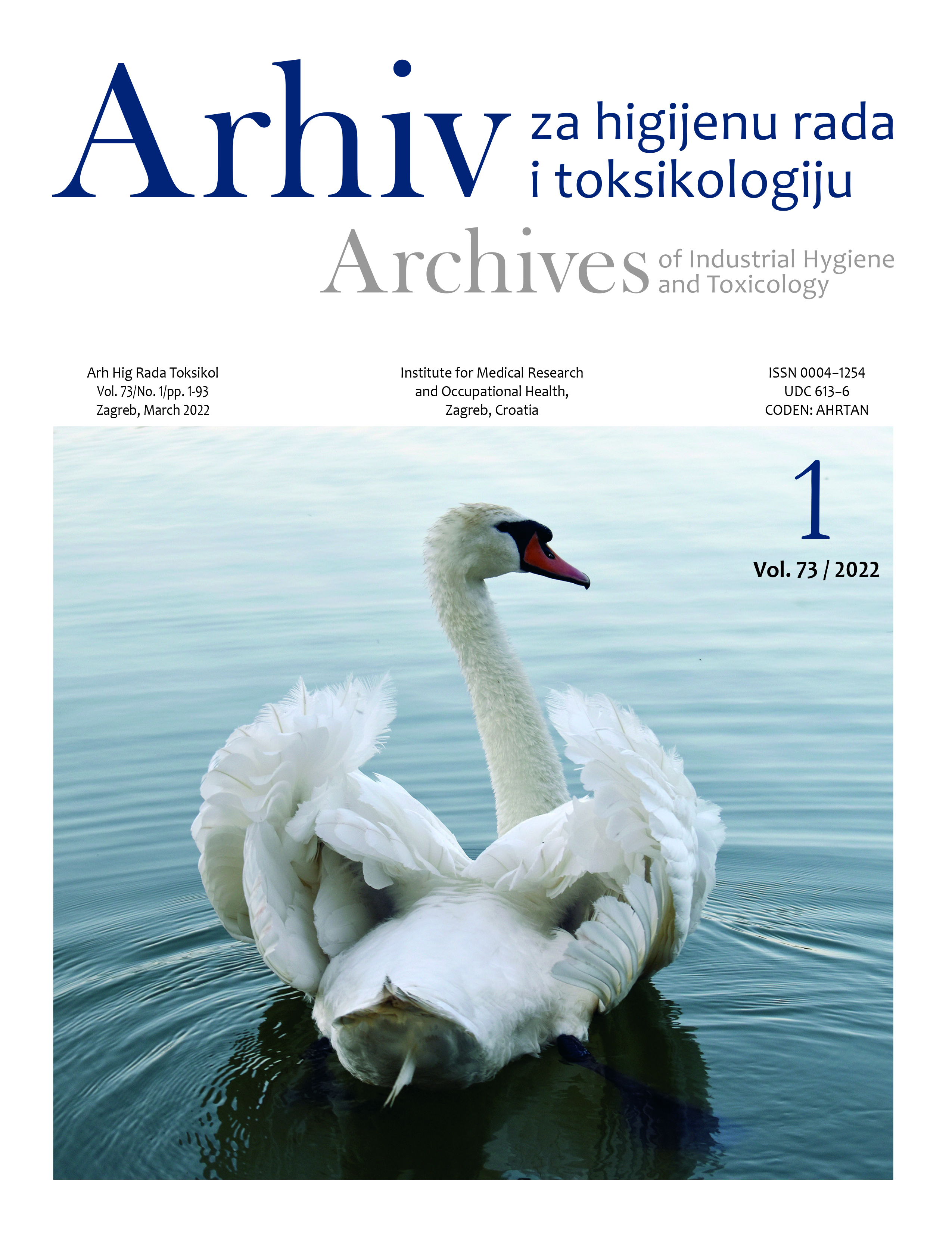 How to Cite
1.
Pavić M, Turčić P, Micek V, Ljubojević M. Light and heavy ferritin chain expression in the liver and kidneys of Wistar rats: aging, sex differences, and impact of gonadectomy. Arh Hig Rada Toksikol [Internet]. 2022Mar.23 [cited 2022Aug.14];73(1). Available from: https://arhiv.imi.hr/index.php/arhiv/article/view/1469
Copyright (c) 2022 Mirela Pavić, Petra Turčić, Vedran Micek, Marija Ljubojević
This work is licensed under a Creative Commons Attribution 4.0 International License.