Lycopene restores trace element levels in ochratoxin A-treated rats
S. Sezin Palabiyik

Ataturk University, Faculty of Pharmacy, Department of Toxicology, Erzurum

Pinar Erkekoglu

Hacettepe University, Faculty of Pharmacy, Department of Toxicology, Ankara

Murat Kizilgun

Department of Biochemistry, Diskapi Children's Health and Diseases, Hematology, Oncology Training and Research Hospital, Ankara

Gönül Şahin

Eastern Mediterranean University, Faculty of Pharmacy, Department of Toxicology, Mersin

Belma Kocer-Gumusel

Hacettepe University, Faculty of Pharmacy, Department of Toxicology, Ankara
Keywords:
copper, lycopene, kidney, ochratoxin A, liver, mycotoxins, selenium, testis, zinc
Abstract
This study was designed to investigate the in vivo effects of ochratoxin A (OTA) and/or lycopene on the levels of selenium, zinc, and copper in the liver, kidneys, and testes of male Sprague-Dawley rats. The rats were treated with OTA (0.5 mg kg-1 day-1) and/or lycopene (5 mg kg-1 day-1) by gavage for 7 or 14 days. Trace element levels were measured by atomic absorption spectrometry. OTA significantly lowered selenium (20 % in the liver, 17 % in the kidney, and 40 % in the testis), zinc (24 % in the liver, 23 % in the kidney, and 26 % in the testis), and copper levels (40 % in the liver and 10 % in the kidney). Lycopene alone did not affect the trace element levels in any of the organs. In combination with OTA, however, it significantly restored liver, kidney, and testis selenium and zinc levels compared to the group treated with OTA alone. Our results have confirmed that depletion of trace elements in different organs is one of the mechanisms of action of OTA. They also suggest that lycopene interferes with this depleting effect and restores trace element levels, the implications of which need to be further investigated.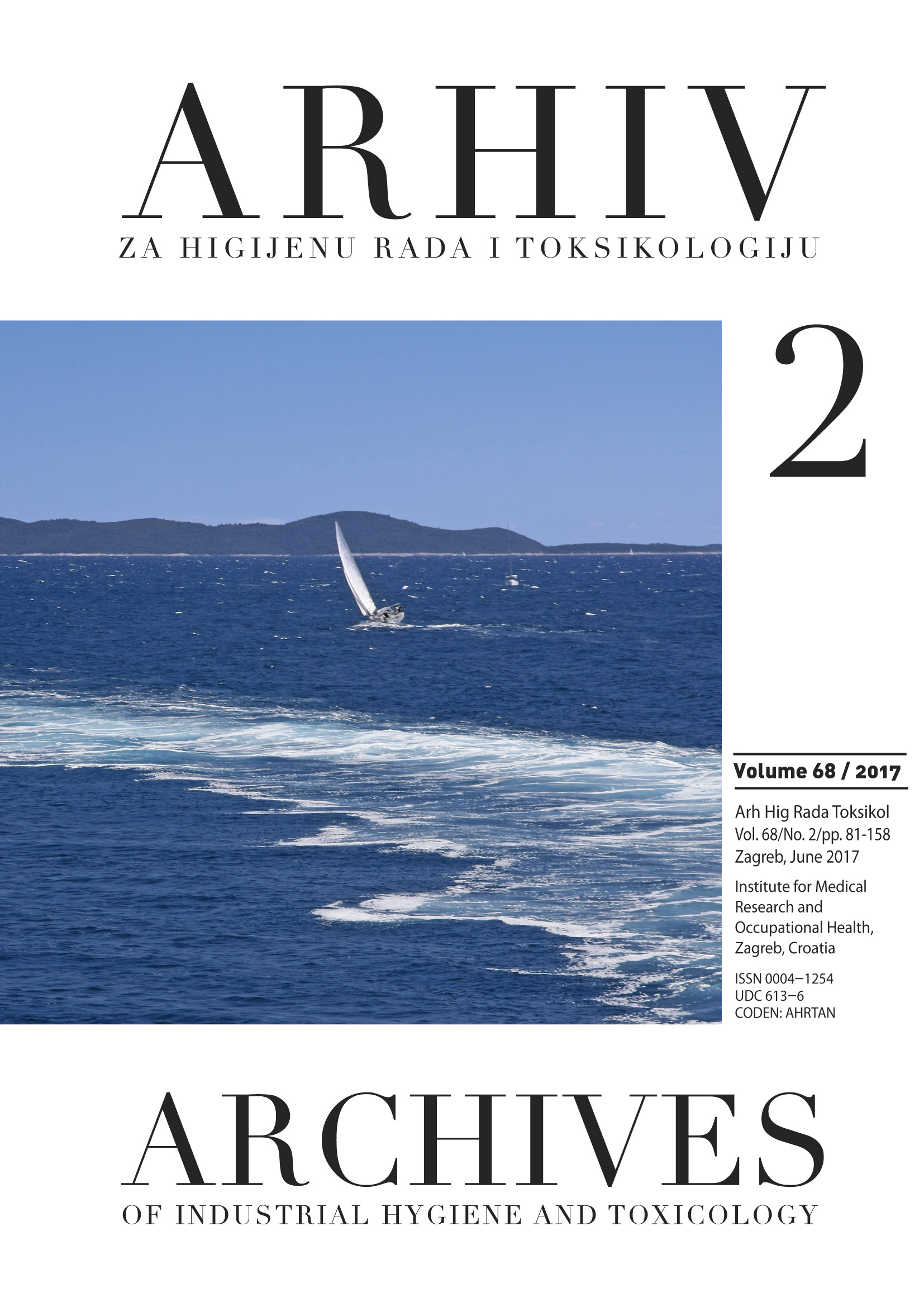 How to Cite
1.
Palabiyik SS, Erkekoglu P, Kizilgun M, Şahin G, Kocer-Gumusel B. Lycopene restores trace element levels in ochratoxin A-treated rats. AIHT [Internet]. 2Jun.2017 [cited 20Jul.2018];68(2). Available from: https://arhiv.imi.hr/index.php/arhiv/article/view/672
Copyright (c) 2017 Archives of Industrial Hygiene and Toxicology
This work is licensed under a Creative Commons Attribution-NonCommercial-ShareAlike 4.0 International License.