Phosphogypsum and its potential use in Croatia: challenges and opportunities
Tomislav Bituh

Institute for Medical Research and Occupational Health, Zagreb

Branko Petrinec

Institute for Medical Research and Occupational Health

Božena Skoko

Institute for Medical Research and Occupational Health

Dinko Babić

Institute for Medical Research and Occupational Health

Davor Rašeta

Institute for Medical Research and Occupational Health
Keywords:
circular economy, heavy metals, NORM, radioactivity, radionuclides, reuse
Abstract
Phosphogypsum (PG) is a waste by-product (residue) originating from the production of phosphoric acid and phosphate fertilisers. PG contains chemical and radioactive impurities, which is why it is mostly stockpiled in controlled areas. Worldwide, only about 15 % of PG is recycled or reused. Today, policies and business strategies prioritise sustainable development through circular economy, which certainly includes PG. This provides new opportunities for Croatia to manage its PG and make an effort to use it as an additive in different industries, such as agriculture and construction. Due to its chemical and radiological properties, PG can potentially cause problems for the environment and human health. Hence, before using PG, detailed knowledge of potential hazards is necessary to protect people and the environment. The aim of this review is to summarise available data on Croatian PG, compare them with other countries, and to identify knowledge gaps and the lack of data on potential hazardous substances in PG in order to assess the opportunities of using PG in Croatia.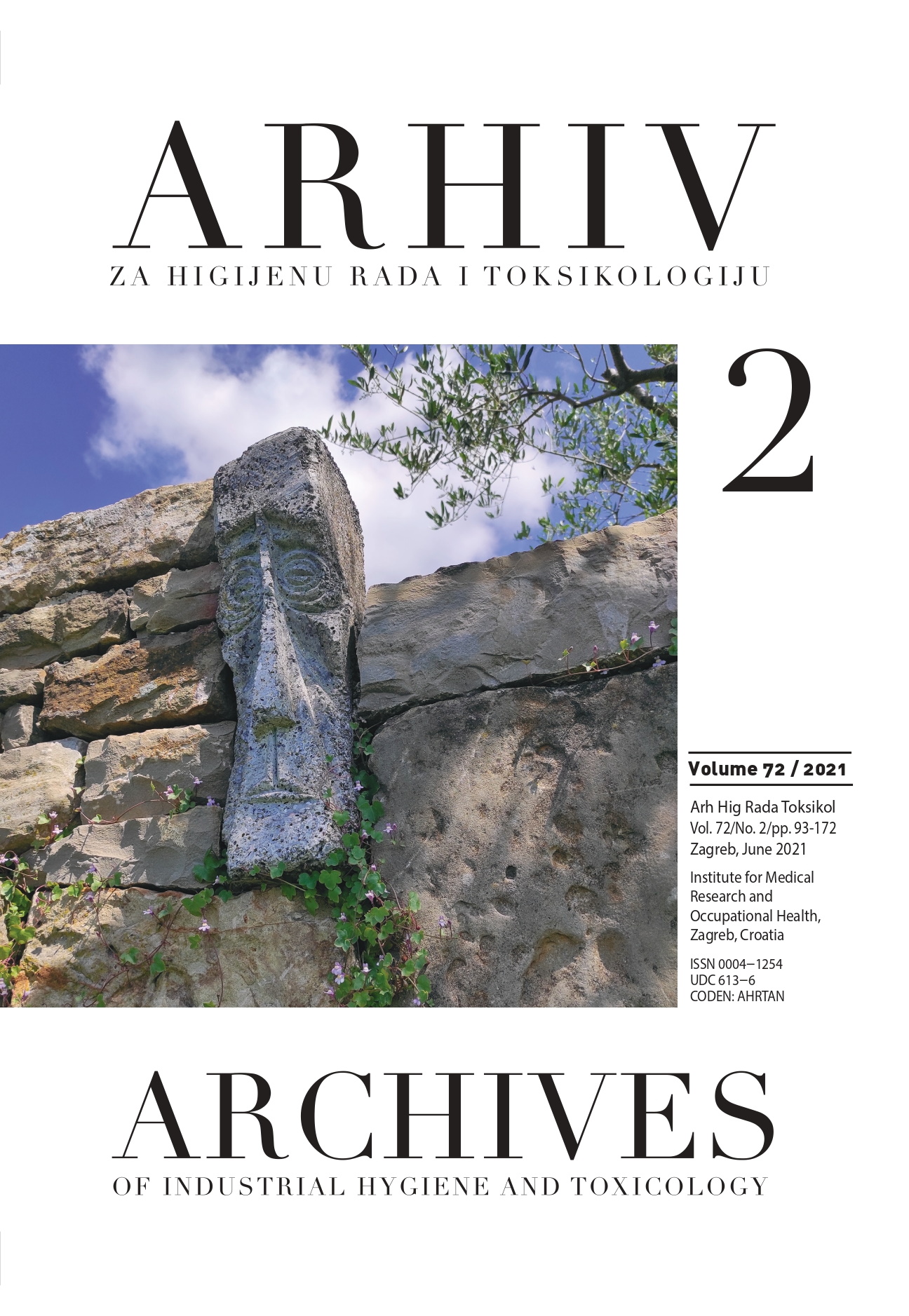 How to Cite
1.
Bituh T, Petrinec B, Skoko B, Babić D, Rašeta D. Phosphogypsum and its potential use in Croatia: challenges and opportunities. Arh Hig Rada Toksikol [Internet]. 2021Jun.14 [cited 2021Jul.31];72(2). Available from: https://arhiv.imi.hr/index.php/arhiv/article/view/1358
Copyright (c) 2021 Tomislav Bituh, Branko Petrinec, Božena Skoko, Dinko Babić, Davor Rašeta
This work is licensed under a Creative Commons Attribution 4.0 International License.