Accumulation of heavy metals from soil in medicinal plants
Nina Kočevar Glavač

University of Ljubljana, Faculty of Pharmacy, Department of Pharmaceutical Biology, Ljubljana

Svetlana Djogo

University of Belgrade, Faculty of Pharmacy, Institute of Analytical Chemistry, Belgrade

Slavica Ražić

University of Belgrade, Faculty of Pharmacy, Institute of Analytical Chemistry, Belgrade

Samo Kreft

University of Ljubljana, Faculty of Pharmacy, Department of Pharmaceutical Biology, Ljubljana

Marjan Veber

University of Ljubljana, Faculty of Chemistry and Chemical Technology, Department of Analytical Chemistry, Ljubljana
Keywords:
Achillea millefolium, contamination, Hypericum perforatum, Plantago lanceolata, Urtica dioica
Abstract
Medicinal plants accumulate heavy metals from contaminated soil, and their consumption can cause poisoning. Our objective was to determine the levels of Pb, Cd, Zn, Cu, Fe, and Mn in four medicinal plant species (Achillea millefolium, Hypericum perforatum, Plantago lanceolata, and Urtica dioica) and their native soil, all sampled at a former smelter. The highest soil Cd, Pb, and Zn levels surpassed the maximum allowed limit 75-fold, 48-fold, and 14-fold, respectively. Their soil levels correlated with those in the plants, but this was not the case with Cu, Fe, and Mn. Heavy metal accumulation seems to depend on the plant species, yet even so, medicinal herbs should be cultivated and gathered only from controlled (uncontaminated) areas. Polluted areas should be monitored on a regular basis, while further research should investigate the connection between the heavy metal levels in the soil, their levels available for plants, and the levels extractable from plants.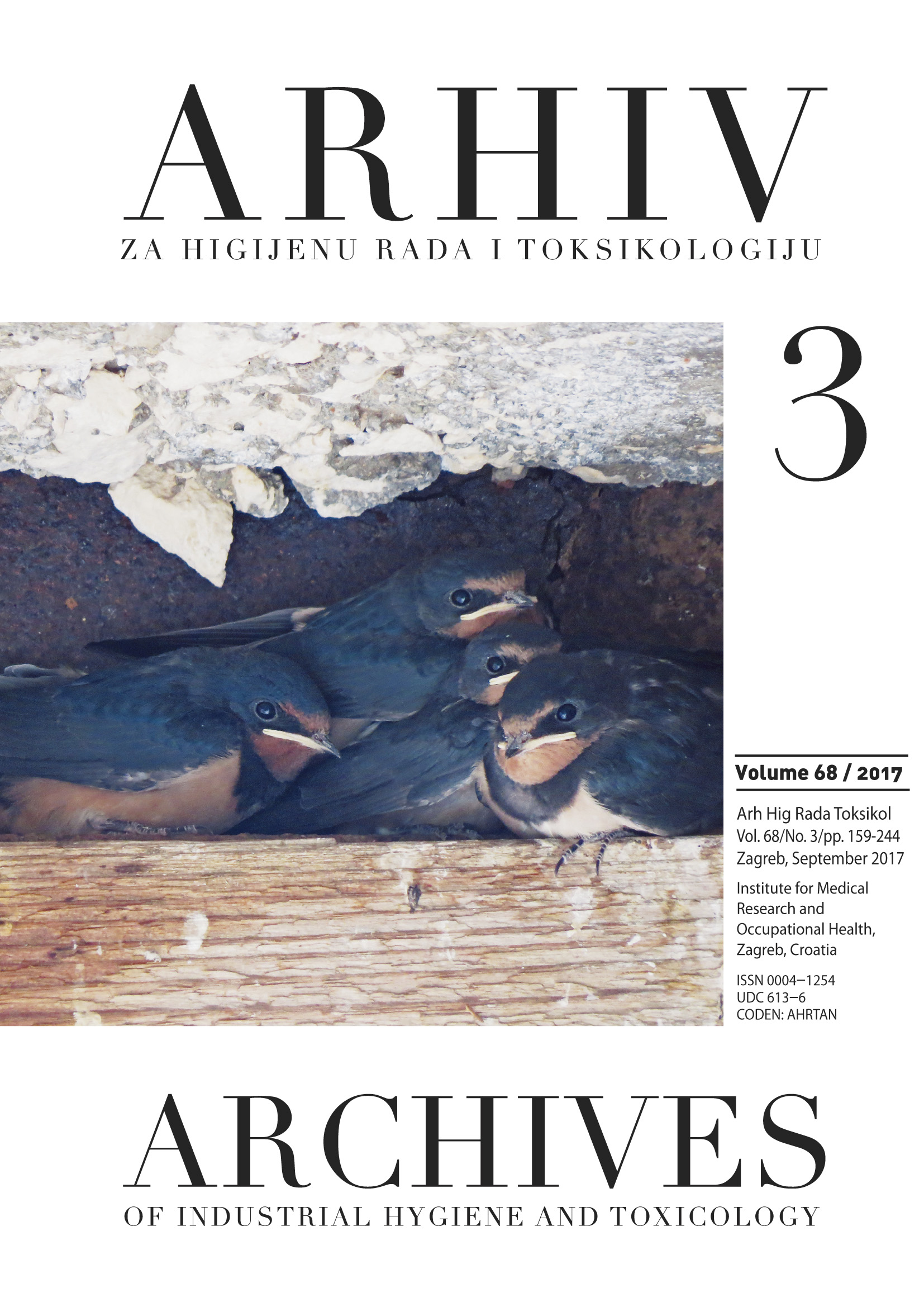 How to Cite
1.
Kočevar Glavač N, Djogo S, Ražić S, Kreft S, Veber M. Accumulation of heavy metals from soil in medicinal plants. AIHT [Internet]. 6Sep.2017 [cited 26Sep.2018];68(3). Available from: https://arhiv.imi.hr/index.php/arhiv/article/view/784
Copyright (c) 2017 Nina Kočevar Glavač, Svetlana Djogo, Slavica Ražić, Samo Kreft, Marjan Veber
This work is licensed under a Creative Commons Attribution-NonCommercial-ShareAlike 4.0 International License.