Application of a new in situ calibration technique for gamma spectrometry and comparison of in situ and laboratory measurements
Davor Rašeta

Institute for Medical Research and Occupational Health, Zagreb, Croatia

Branko Petrinec

Institut za medicinska istraživanja i medicinu rada, Jedinica za zaštitu od zračenja

Dinko Babić

Institute for Medical Research and Occupational Health, Zagreb, Croatia

Marko Šoštarić

Institute for Medical Research and Occupational Health, Zagreb, Croatia
Keywords:
emergency, HPGe spectrometers, InSiCal software, radiation, radionuclide measurements
Abstract
In situ gamma ray spectrometry was developed to quickly measure large areas of land following nuclear accidents. However, a proper calibration of detectors for in situ measurements is a long and complicated process. One tool designed to make this calibration quick is the InSiCal software. We compared 5,000 s in situ measurements with two different HPGe detectors calibrated using the InSiCal software and laboratory measurements of samples collected at the same locations. Our findings suggest that in situ gamma spectrometry using InSiCal software can provide reasonably accurate data, but some improvements are needed.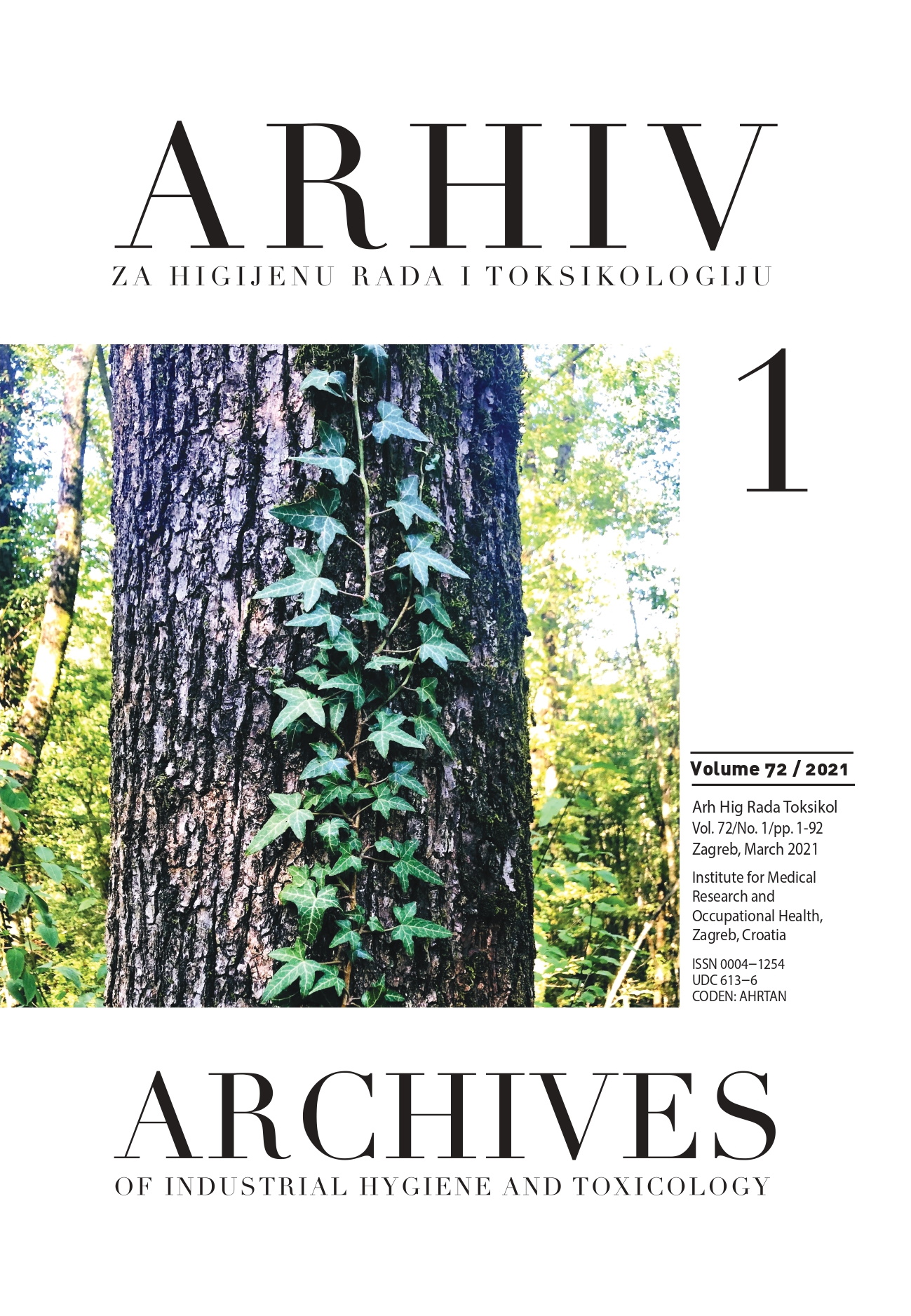 How to Cite
1.
Rašeta D, Petrinec B, Babić D, Šoštarić M. Application of a new in situ calibration technique for gamma spectrometry and comparison of in situ and laboratory measurements. Arh Hig Rada Toksikol [Internet]. 2021Mar.4 [cited 2022Dec.10];72(1). Available from: https://arhiv.imi.hr/index.php/arhiv/article/view/1325
Copyright (c) 2021 Davor Rašeta, Branko Petrinec, Dinko Babić, Marko Šoštarić
This work is licensed under a Creative Commons Attribution 4.0 International License.