Toxic activity of Prunus spinosa L. flower extract in hepatocarcinoma cells
Teuta Murati

Marina Miletić

Josipa Kolarić

Vanja Lovrić

Danijela Bursać Kovačević

Predrag Putnik

Irena Landeka Jurčević

Domagoj Đikić

Verica Dragović-Uzelac

Ivana Kmetič

Faculty of Food Technology and Biotechnology, University of Zagreb
Keywords:
blackthorn, cytotoxicity, Hep G2, kenacid blue, neutral red, ROS
Abstract
Prunus spinosa L. (blackthorn) is used in traditional medicine as a remedy for various diseases. To establish its anticancer properties, we exposed human liver cancer cells (Hep G2) to a range of blackthorn flower extract concentrations (10–200 µg/mL) and determined cytotoxic activity with the neutral red and kenacid blue methods after 24, 48, and 72 h of incubation. Statistically significant inhibitory effects on Hep G2 cellular proliferation were observed at concentrations above 50 µg/mL (p<0.001–0.05). Cell viability was lower when determined with neutral red than kenacid blue method. In addition, we evaluated antioxidant/prooxidant effects of the blackthorn flower extract by measuring reactive oxygen species (ROS), and the results confirmed its prooxidant behaviour within the applied concentration range. Flow cytometry determined primarily necrotic and apoptotic cell death, which provides additional evidence of its cytotoxic effect on liver carcinoma.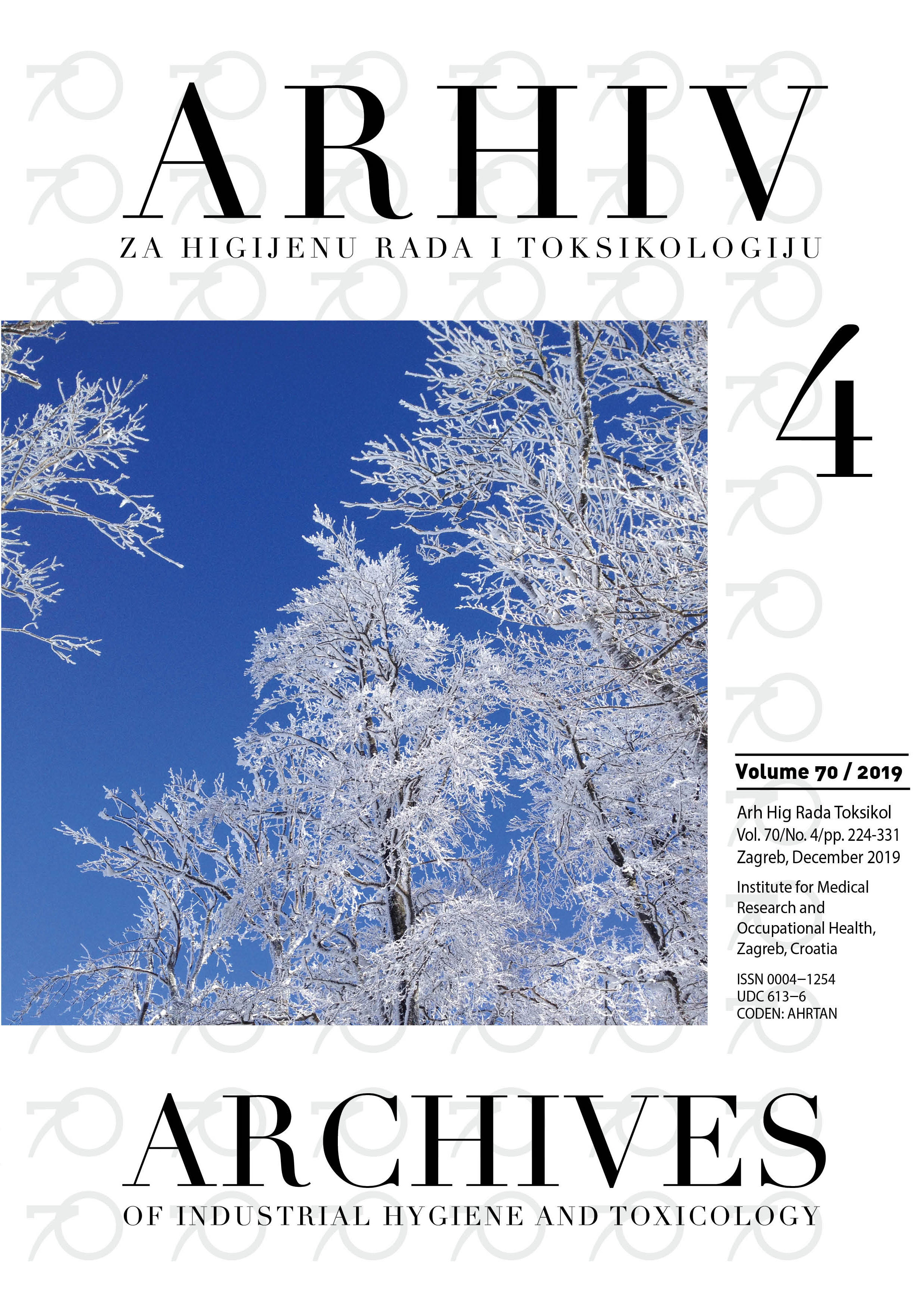 How to Cite
1.
Murati T, Miletić M, Kolarić J, Lovrić V, Bursać KovačevićD, Putnik P, Landeka JurčevićI, Đikić D, Dragović-UzelacV, Kmetič I. Toxic activity of Prunus spinosa L. flower extract in hepatocarcinoma cells. Arh Hig Rada Toksikol [Internet]. 2019Nov.25 [cited 2020Apr.8];70(4). Available from: https://arhiv.imi.hr/index.php/arhiv/article/view/1169
Copyright (c) 2019 Teuta Murati, Marina Miletić, Josipa Kolarić, Vanja Lovrić, Danijela Bursać Kovačević, Predrag Putnik, Irena Landeka Jurčević, Domagoj Đikić, Verica Dragović-Uzelac, Ivana Kmetič
This work is licensed under a Creative Commons Attribution-ShareAlike 4.0 International License.