Forgotten public health impacts of cancer – an overview
Susana Viegas

Environment and Health RG, Lisbon School of Health Technology, Polytechnic Institute of Lisbon, Av. D. João II, lote 4.69.01, Parque das Nações, 1990-096 Lisbon, Portugal 2.Center for Malaria & Tropical Diseases (CMDT), Public Health and Policy, Escola Nacional de Saúde Pública, Universidade Nova de Lisboa, Avenida Padre Cruz, 1600-560 Lisboa, Portugal

Carina Ladeira

Environment and Health Research Group, Escola Superior de Tecnologia da Saúde de Lisboa do Instituto Politécnico de Lisboa; Public Health Research Center, Escola Nacional em Saúde Pública da Universidade Nova de Lisboa, Lisboa

Ana Costa-Veiga

Environment and Health Research Group, Escola Superior de Tecnologia da Saúde de Lisboa do Instituto Politécnico de Lisboa, Lisboa

Julian Perelman

Public Health Research Center, Escola Nacional em Saúde Pública da Universidade Nova de Lisboa, Lisboa

Goran Gajski

Institute for Medical Research and Occupational Health, Zagreb
Keywords:
costs of cancer, global burden, occupational health
Abstract
Cancer is one of major public health problems all over the world. It is one of the diseases of greatest concern in developed countries and much effort has been invested in discovering and developing therapeutics for curing cancer. Despite the improvements in antineoplastic therapeutics in the last decades, cancer is still one of the most harmful diseases worldwide. The global burden of cancer also implies financial costs: these can be direct costs, such as those related to treatment, care, and rehabilitation and indirect, which include the loss of economic output due to missed work (morbidity costs) and premature death (mortality costs). There are also hidden costs such as health insurance premiums and nonmedical expenses that are worth noting. This paper intends to present an overview of the generally forgotten impacts that the increasing number of cancer cases can have on the environment, workers who handle antineoplastic drugs, and health services. The knowledge available of each of the impacts will be addressed and discussed regarding the expected development. Overall, lessons learnt reflect on the impact of cancer through aspects not commonly evidenced in the literature or even considered in socio-economic analysis, in part due to the fact that these are difficult to contemplate in direct and indirect cancer costs already defined. Attention may be drawn to the need of continuous investment in prevention to reduce the negative impact on the environment, and in the health of workers who handle antineoplastic drugs for patients' treatment.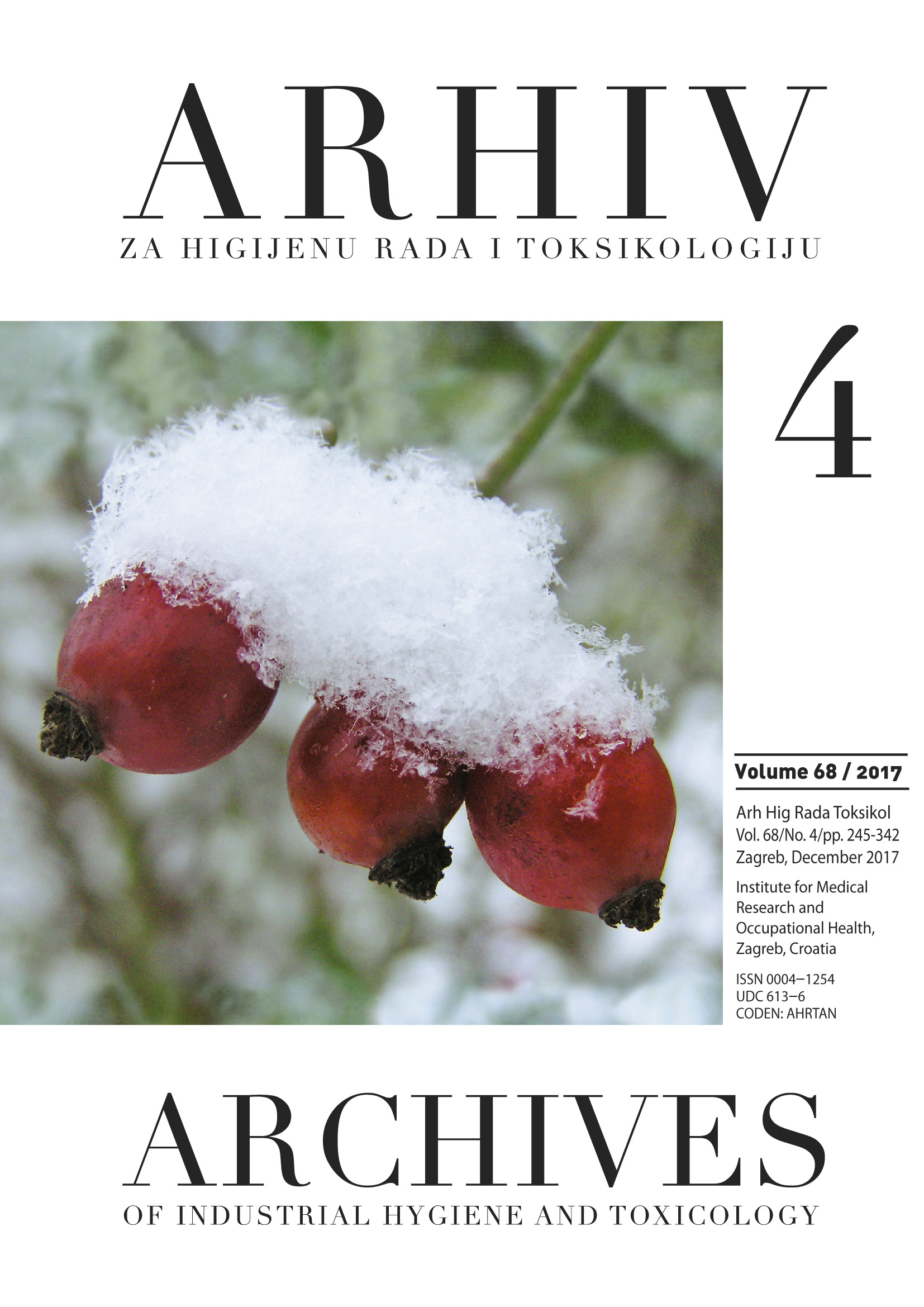 How to Cite
1.
Viegas S, Ladeira C, Costa-Veiga A, Perelman J, Gajski G. Forgotten public health impacts of cancer – an overview. AIHT [Internet]. 7Nov.2017 [cited 21Nov.2018];68(4). Available from: https://arhiv.imi.hr/index.php/arhiv/article/view/803
Copyright (c) 2017 Susana Viegas, Carina Ladeira, Ana Costa-Veiga, Julian Perelman, Goran Gajski
This work is licensed under a Creative Commons Attribution-NonCommercial-ShareAlike 4.0 International License.