Cytotoxic, genotoxic, and oxidative stress-related effects of lysergic acid diethylamide (LSD) and phencyclidine (PCP) in the human neuroblastoma SH-SY5Y cell line
Andreja Jurič

Institute for Medical Research and Occupational Health, Zagreb, Croatia

Antonio Zandona

Institute for Medical Research and Occupational Health, Zagreb, Croatia

Blanka Tariba Lovaković

Institute for Medical Research and Occupational Health, Zagreb, Croatia

Dubravka Rašić

Institute for Medical Research and Occupational Health, Zagreb, Croatia

Alica Pizent

Institute for Medical Research and Occupational Health, Zagreb, Croatia

Goran Kozina

University Centre Varaždin, University North, Varaždin, Croatia

Maja Katalinić

Institute for Medical Research and Occupational Health, Zagreb, Croatia

Ana Lucić Vrdoljak

Institute for Medical Research and Occupational Health, Zagreb, Croatia

Irena Brčić Karačonji

Institute for Medical Research and Occupational Health
Keywords:
antioxidant enzymes, cell viability, DNA damage, GSH, hallucinogenic drugs, psychoactive substances, ROS, toxicity
Abstract
Lysergic acid diethylamide (LSD) is a classic hallucinogen, widely abused for decades, while phencyclidine (PCP) has increased in popularity in recent years, especially among the adolescents. Very little is known about the general toxicity of these compounds, especially about their possible neurotoxic effects at the cell level. The aim of this study was to address these gaps by assessing the toxic effects of 24-hour exposure to LSD and PCP in the concentration range of 0.39–100 µmol/L in the human neuroblastoma SH-SY5Y cell line. After cell viability was established, cells treated with concentrations that reduced their viability up to 30 % were further subjected to the alkaline comet assay and biochemical assays that enable estimation of oxidative stress-related effects. Treatment with LSD at 6.25 µmol/L and with PCP at 3.13 µmol/L resulted with 88.06±2.05 and 84.17±3.19 % of viable cells, respectively, and led to a significant increase in primary DNA damage compared to negative control. LSD also caused a significant increase in malondialdehyde level, reactive oxygen species (ROS) production, and glutathione (GSH) level, PCP significantly increased ROS but lowered GSH compared to control. Treatment with LSD significantly increased the activities of all antioxidant enzymes, while PCP treatment significantly increased superoxide dismutase (SOD) and glutathione peroxidase (GPx) but decreased catalase (CAT) activity compared to control. Our findings suggest that LSD has a greater DNA damaging potential and stronger oxidative activity than PCP in SH-SY5Y cells.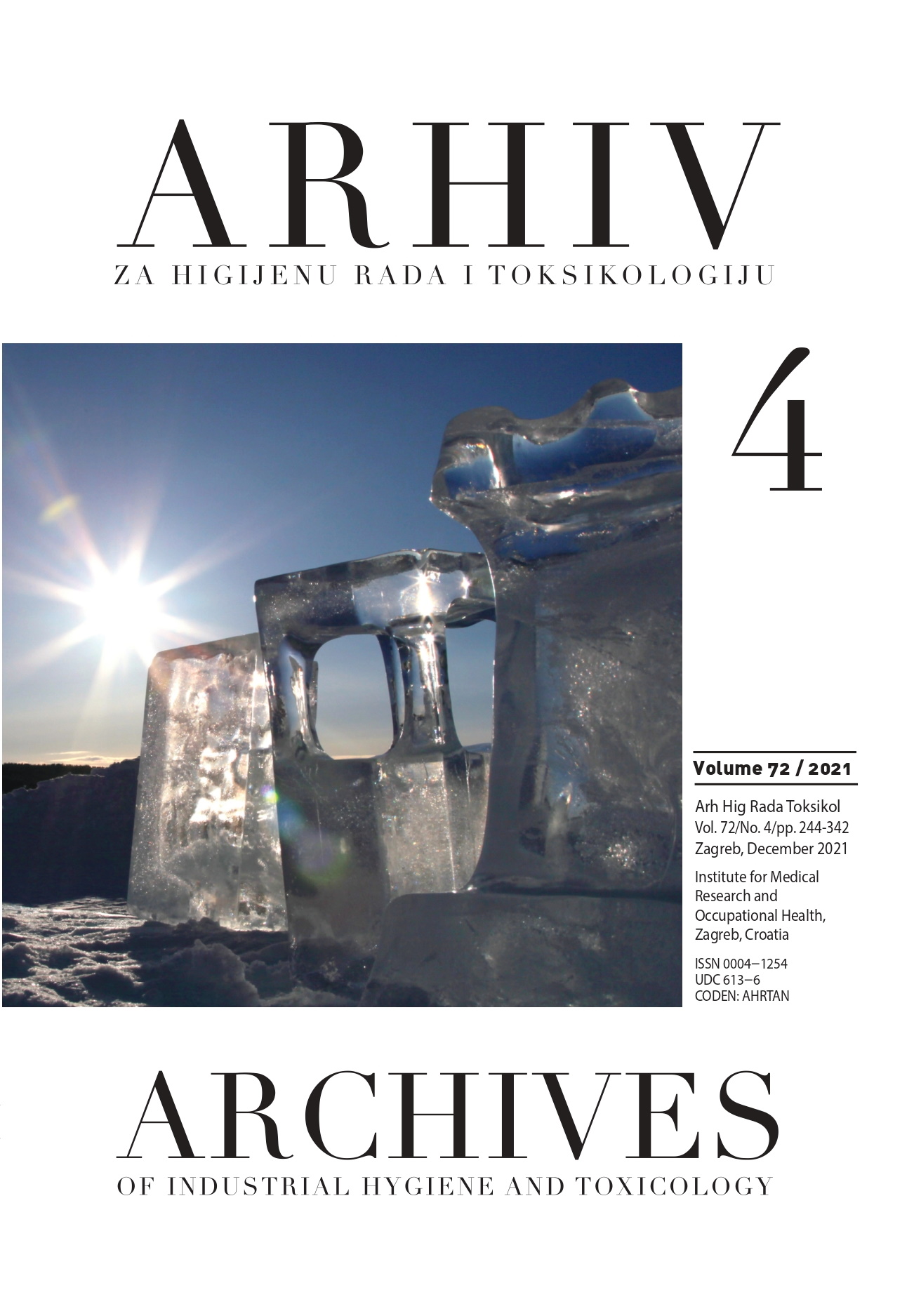 How to Cite
1.
Jurič A, Zandona A, Tariba Lovaković B, Rašić D, Pizent A, Kozina G, Katalinić M, Lucić Vrdoljak A, Brčić Karačonji I. Cytotoxic, genotoxic, and oxidative stress-related effects of lysergic acid diethylamide (LSD) and phencyclidine (PCP) in the human neuroblastoma SH-SY5Y cell line. Arh Hig Rada Toksikol [Internet]. 2021Dec.23 [cited 2023Oct.4];72(4). Available from: https://arhiv.imi.hr/index.php/arhiv/article/view/1453
Copyright (c) 2021 Andreja Jurič, Antonio Zandona, Blanka Tariba Lovaković, Dubravka Rašić, Alica Pizent, Goran Kozina, Maja Katalinić, Ana Lucić Vrdoljak, Irena Brčić Karačonji
This work is licensed under a Creative Commons Attribution 4.0 International License.