Experiences with the accreditation of the Institute for Medical Research and Occupational Health, Zagreb, Croatia
Zdenko Franić

Radiation Protection Unit, Institute for Medical Research and Occupational Health

Tomislav Bituh

Institute for Medical Research and Occupational Health, Zagreb, Croatia

Ranka Godec

Institute for Medical Research and Occupational Health, Zagreb, Croatia

Mirjana Čačković

Institute for Medical Research and Occupational Health, Zagreb, Croatia

Tomislav Meštrović

Institute for Medical Research and Occupational Health, Zagreb, Croatia

Jerko Šiško

Institute for Medical Research and Occupational Health, Zagreb, Croatia
Keywords:
ISO norms, measurement traceability, quality management, testing laboratories
Abstract
Accreditation in accordance with the international General Requirements for the Competence of Testing and Calibration Laboratories (HRN EN ISO/IEC 17025 standard) has become a widely accepted method of quality management and objective evidence of technical competence, knowledge, and skills of testing and calibration laboratories. In 2010, the Institute for Medical Research and Occupational Health (IMROH) had its management system accredited against the HRN EN ISO/IEC 17025 standard for the following scopes: determination of radioactivity, testing of ambient air quality, and testing in the scope of ionising radiation protection. This accreditation encompassed three laboratories: Radiation Protection Unit, Environmental Hygiene Unit, and the Radiation Dosimetry and Radiobiology Unit. In accordance with the rules of the Croatian Accreditation Agency, the second re-accreditation is due in 2020. This paper describes and discusses the quality management system at IMROH over the ten years of its implementation. We share our experiences about non-conformities discovered during regular work, internal audits, and external audits performed by the Croatian Accreditation Agency. The accredited management system significantly improved the performance of the accredited units, and the Institute increased its visibility and marketing advantage, consequently improving its market position.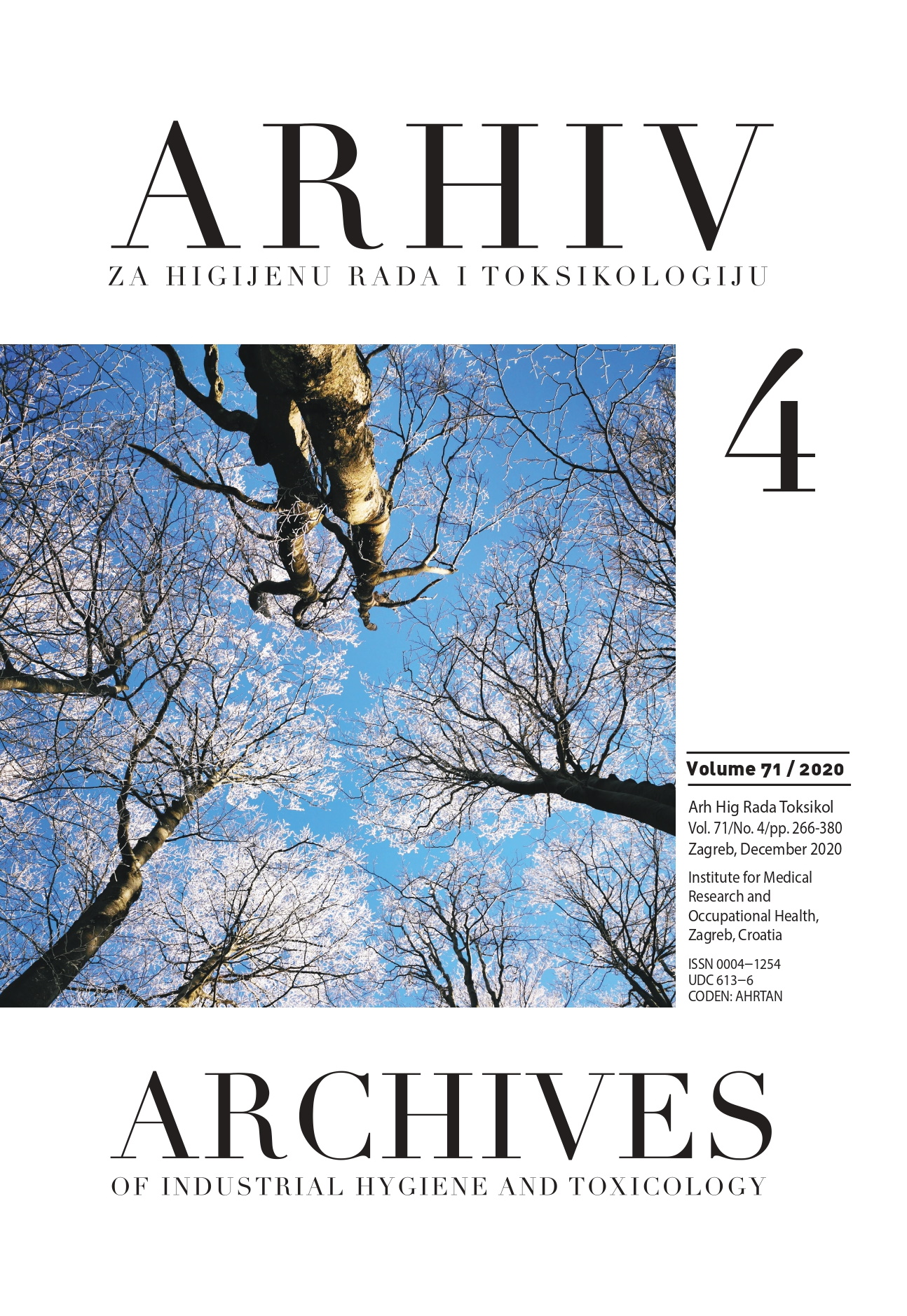 How to Cite
1.
Franić Z, Bituh T, Godec R, Čačković M, Meštrović T, Šiško J. Experiences with the accreditation of the Institute for Medical Research and Occupational Health, Zagreb, Croatia. Arh Hig Rada Toksikol [Internet]. 2020Nov.12 [cited 2023Oct.4];71(4). Available from: https://arhiv.imi.hr/index.php/arhiv/article/view/1304
Copyright (c) 2020 Zdenko Franić
This work is licensed under a Creative Commons Attribution 4.0 International License.