Metallothionein 2A gene polymorphisms in relation to diseases and trace element levels in humans
Ankica Sekovanić

Analytical Toxicology and Mineral Metabolism Unit, Institute for Medical Research and Occupational Health, Zagreb, Croatia

Jasna Jurasović

Analytical Toxicology and Mineral Metabolism Unit, Institute for Medical Research and Occupational Health, Zagreb, Croatia

Martina Piasek

Analytical Toxicology and Mineral Metabolism Unit, Institute for Medical Research and Occupational Health, Zagreb, Croatia
Keywords:
metals and metalloids, rs28366003, rs10636, rs1610216, single nucleotide polymorphisms
Abstract
Human metallothioneins are a superfamily of low molecular weight intracellular proteins, whose synthesis can be induced by essential elements (primarily Zn and Cu), toxic elements and chemical agents, and stress-producing conditions. Of the four known isoforms in the human body MT2 is the most common. The expression of metallothioneins is encoded by a multigene family of linked genes and can be influenced by single nucleotide polymorphisms (SNPs) in these genes. To date, 24 SNPs in the MT2A gene have been identified with the incidence of about 1 % in various population groups, and three of them were shown to affect physiological and pathophysiological processes. This review summarises current knowledge about these three SNPs in the MT2A gene and their associations with element concentrations in the body of healthy and diseased persons. The most investigated SNP is rs28366003 (MT2A −5 A/G). Reports associate it with longevity, cancer (breast, prostate, laryngeal, and in paranasal sinuses), and chronic renal disease. The second most investigated SNP, rs10636 (MT2A +838G/C), is associated with breast cancer, cardiovascular disease, and type 2 diabetes. Both are also associated with several metal/metalloid concentrations in the organism. The third SNP, rs1610216 (MT2A −209A/G), has been studied for association with type 2 diabetes, cardiomyopathy, hyperglycaemia, and Zn concentrations. Metallothionein concentrations and MT2A polymorphisms have a potential to be used as biomarkers of metal exposure and clinical markers of a number of chronic diseases. This potential needs to be studied and verified in a large number of well-defined groups of participants (several hundreds and thousands) with a focus on particular physiological or pathological condition and taking into consideration other contributing factors, such as environmental exposure and individual genetic and epigenetic makeup.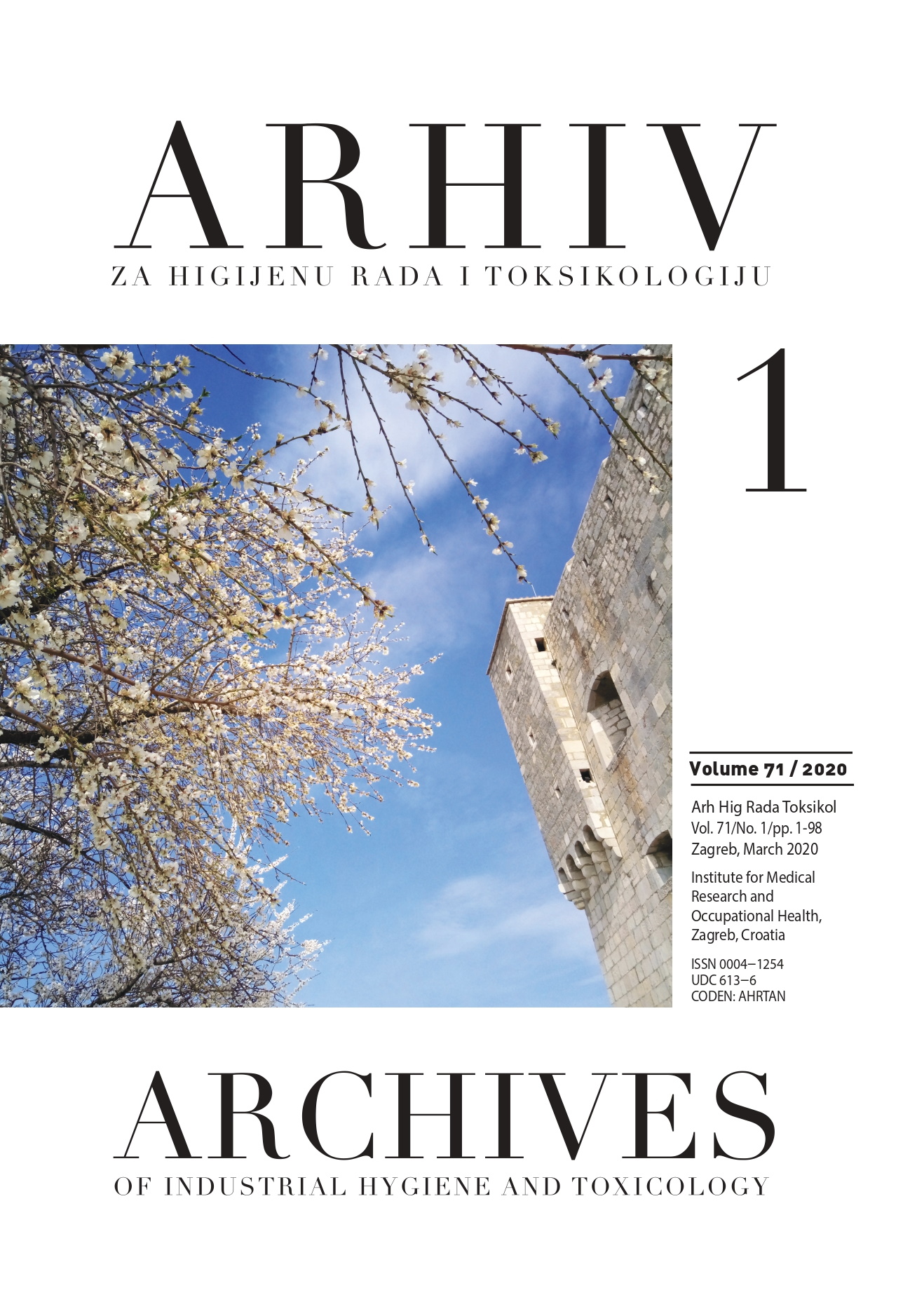 How to Cite
1.
Sekovanić A, Jurasović J, Piasek M. Metallothionein 2A gene polymorphisms in relation to diseases and trace element levels in humans. Arh Hig Rada Toksikol [Internet]. 2020Mar.18 [cited 2020Jun.7];71(1). Available from: https://arhiv.imi.hr/index.php/arhiv/article/view/1196
Copyright (c) 2020 Ankica Sekovanić, Jasna Jurasović, Martina Piasek
This work is licensed under a Creative Commons Attribution-ShareAlike 4.0 International License.