Cytotoxic and mutagenic potential of juglone: a comparison of free and nano-encapsulated form
Semiha Erisen

Tulin Arasoglu

Yildiz Technical University

Banu Mansuroglu

Ismail Kocacaliskan

Serap Derman
Keywords:
alfalfa, L929 fibroblasts, nanoparticle, PLGA, S. typhimurium
Abstract
Despite its evidenced beneficial herbicidal, antibacterial, antiviral, antifungal, and antioxidant effects, the application of juglone (5-hydroxy-1,4,-naphthoquinone) is limited due to its low water solubility and allelopathic and toxic effects. In recent years, research has aimed to overcome these limitations by increasing its solubility and controlling its release through nanoparticular systems. This is the first study to have synthesised and characterised juglone-loaded polymeric nanoparticles and compared them with free juglone for cytotoxicity in mouse (L929 fibroblasts) and alfalfa cells and for mutagenic potential in Salmonella typhimurium TA98/100. Mouse and plant cells treated with free and nano-encapsulated juglone showed a decrease in cell viability in a dose and time-dependent manner, but this effect was significantly lower with the nano-encapsulated form at lower doses. In the TA98 strain with S9, nano-encapsulated juglone did not exhibit mutagenic effects, unlike the free form. Since all results show that juglone encapsulation with polymeric nanoparticles reduced the toxic and mutagenic effects, it has a promising potential to be applied in medicine, food safety, and agriculture.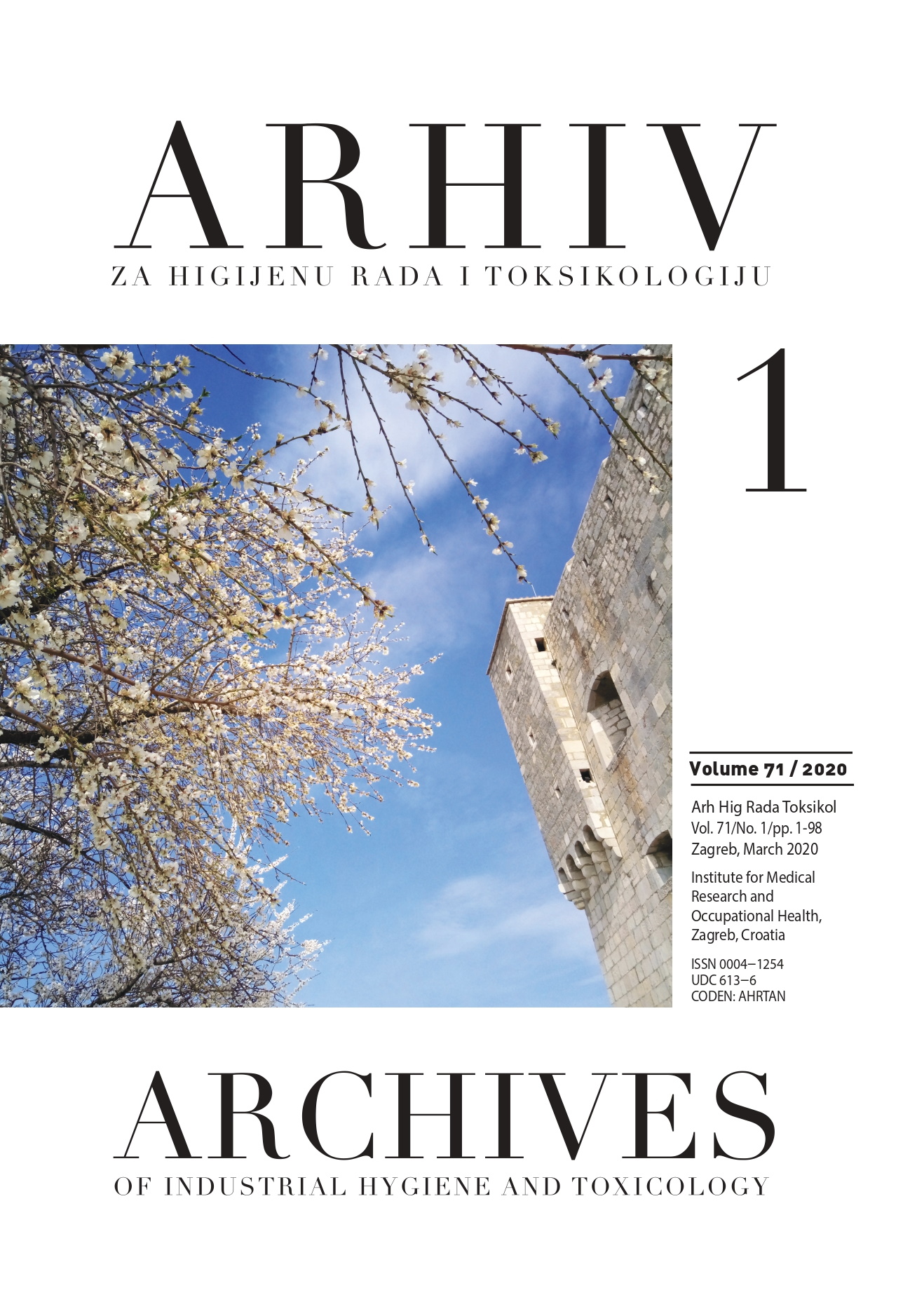 How to Cite
1.
Erisen S, Arasoglu T, Mansuroglu B, KocacaliskanI, Derman S. Cytotoxic and mutagenic potential of juglone: a comparison of free and nano-encapsulated form. Arh Hig Rada Toksikol [Internet]. 2020Feb.11 [cited 2020Jun.7];71(1). Available from: https://arhiv.imi.hr/index.php/arhiv/article/view/1190
Copyright (c) 2020 Semiha Erisen, Tulin Arasoglu, Banu Mansuroglu, Ismail Kocacaliskan, Serap Derman
This work is licensed under a Creative Commons Attribution-ShareAlike 4.0 International License.