Reproductive disorders in male rats induced by high-fructose consumption from juvenile age to puberty
Oleksandr Ye. Tkachenko

SI Institute of Pharmacology and Toxicology NAMS of Ukraine

Ganna M. Shayakhmetova

SI Institute of Pharmacology & Toxicology NAMS of Ukraine

Anatoliy V. Matvienko

SI Institute of Pharmacology and Toxicology NAMS of Ukraine

Valentina M. Kovalenko

SI Institute of Pharmacology and Toxicology NAMS of Ukraine
Keywords:
epididymis, fertility, FSH, LH, male reproductive function, metabolic syndrome, MetS, sperm count, testes, testosterone
Abstract
There is compelling evidence that a hypercaloric, high-fructose diet can cause metabolic syndrome (MetS) and a whole range of other metabolic changes. In the context of androgen deficiency, MetS in boys merits special attention, but the effects of fructose-rich diet in youth on future male reproductive function are still poorly evidenced. The aim of this study was to address this issue and analyse the effects of high-fructose intake starting from weaning to puberty (postnatal day 23 up to 83) on the reproductive function of male rats. For this purpose juvenile male Wistar rats were divided in two groups: control and the group receiving 10 % fructose solution instead of drinking water. Reproductive function was evaluated in terms of fertility, sperm count, testes/epididymis morphology, and serum sex hormones. The fructose-treated group showed a decrease in testosterone and twofold increase in luteinising and follicle-stimulating hormone levels in the serum. This was accompanied with lower testis/epididymis weights, sperm count, and changed testis/epididymis morphology. Their fertility remained unchanged, but the fertility of females mating with these males diminished. In addition, pre-implantation and post-implantation embryonic death rate rose in these females. Our results have confirmed that high fructose consumption from early age until puberty can impair the reproductive function of male rats, and call for further animal and epidemiological investigation.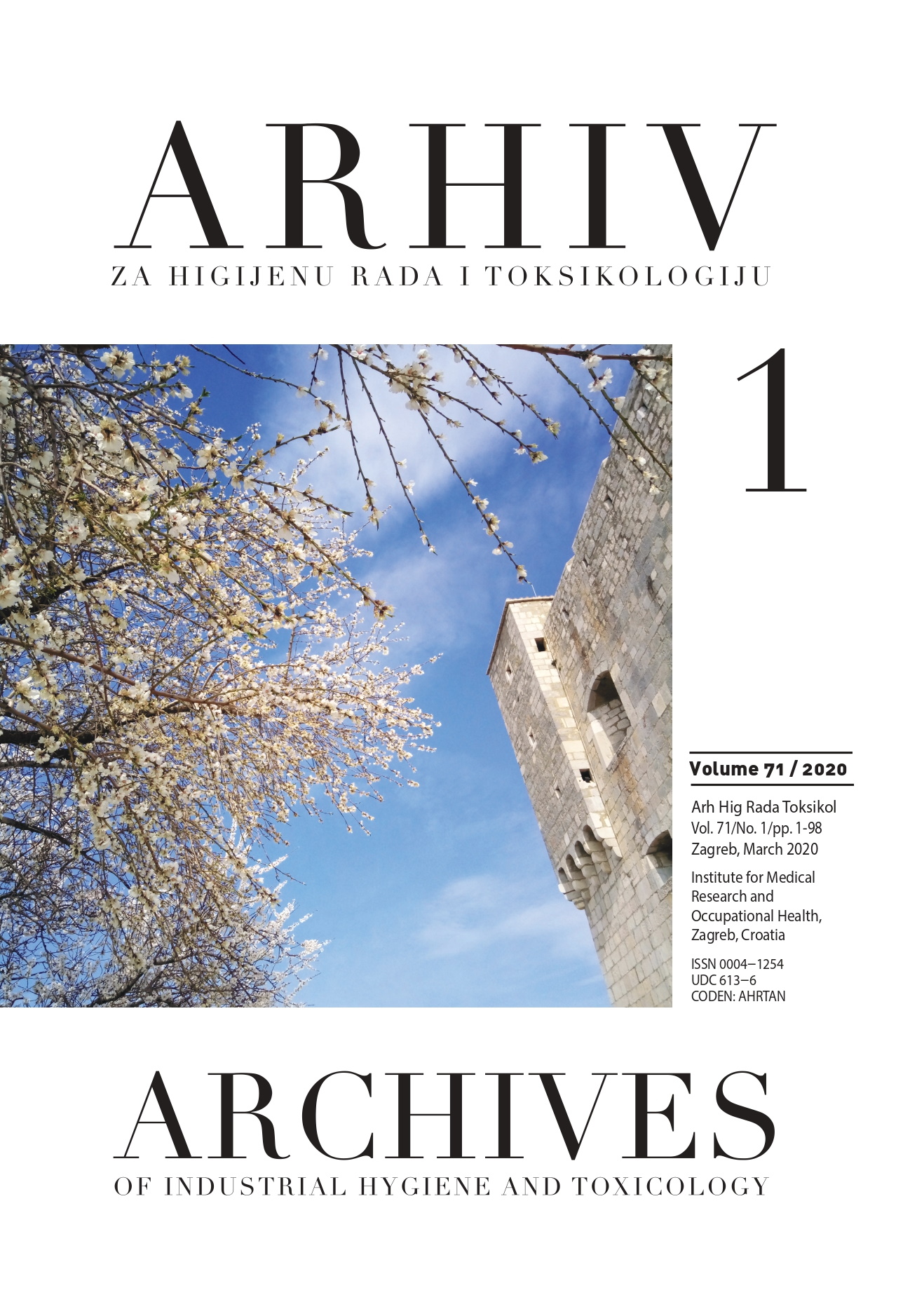 How to Cite
1.
Tkachenko OY, Shayakhmetova GM, Matvienko AV, Kovalenko VM. Reproductive disorders in male rats induced by high-fructose consumption from juvenile age to puberty. Arh Hig Rada Toksikol [Internet]. 2020Feb.19 [cited 2020Jun.7];71(1). Available from: https://arhiv.imi.hr/index.php/arhiv/article/view/1145
Copyright (c) 2020 Oleksandr Ye. Tkachenko, Ganna M. Shayakhmetova, Anatoliy V. Matvienko, Valentina M. Kovalenko
This work is licensed under a Creative Commons Attribution-ShareAlike 4.0 International License.