The effects of per- and polyfluoroalkyl substances on environmental and human microorganisms and their potential for bioremediation
Adenike R. Shittu

Bowling Green State University College of Arts and Sciences, Department of Biological Sciences, Bowling Green, OH, USA

https://orcid.org/0000-0002-1604-9277

Opeoluwa F. Iwaloye

Bowling Green State University College of Arts and Sciences, Department of Biological Sciences, Bowling Green, OH, USA

Akinloye E. Ojewole

Southern Illinois University, Department of Environmental Sciences, Edwardsville, IL, USA

Akeem G. Rabiu

University of Ibadan, Department of Microbiology, Ibadan, Nigeria

Miracle O. Amechi

University of Louisville, Department of Chemistry, Louisville, KY, USA

Ouambo F. Herve

Chantal Biya International Reference Centre, Laboratory of Vaccinology, Yaounde, Cameroon
Keywords:
bioremediation, environment, microbiome, PFAS, toxicity
Abstract
Utilised in a variety of consumer products, per- and polyfluoroalkyl substances (PFAS) are major environmental contaminants that accumulate in living organisms due to their highly hydrophobic, lipophobic, heat-resistant, and non-biodegradable properties. This review summarizes their effects on microbial populations in soils, aquatic and biogeochemical systems, and the human microbiome. Specific microbes are insensitive to and even thrive with PFAS contamination, such as Escherichia coli and the Proteobacteria in soil and aquatic environments, while some bacterial species, such as Actinobacteria and Chloroflexi, are sensitive and drop in population. Some bacterial species, in turn, have shown success in PFAS bioremediation, such as Acidimicrobium sp. and Pseudomonas parafulva.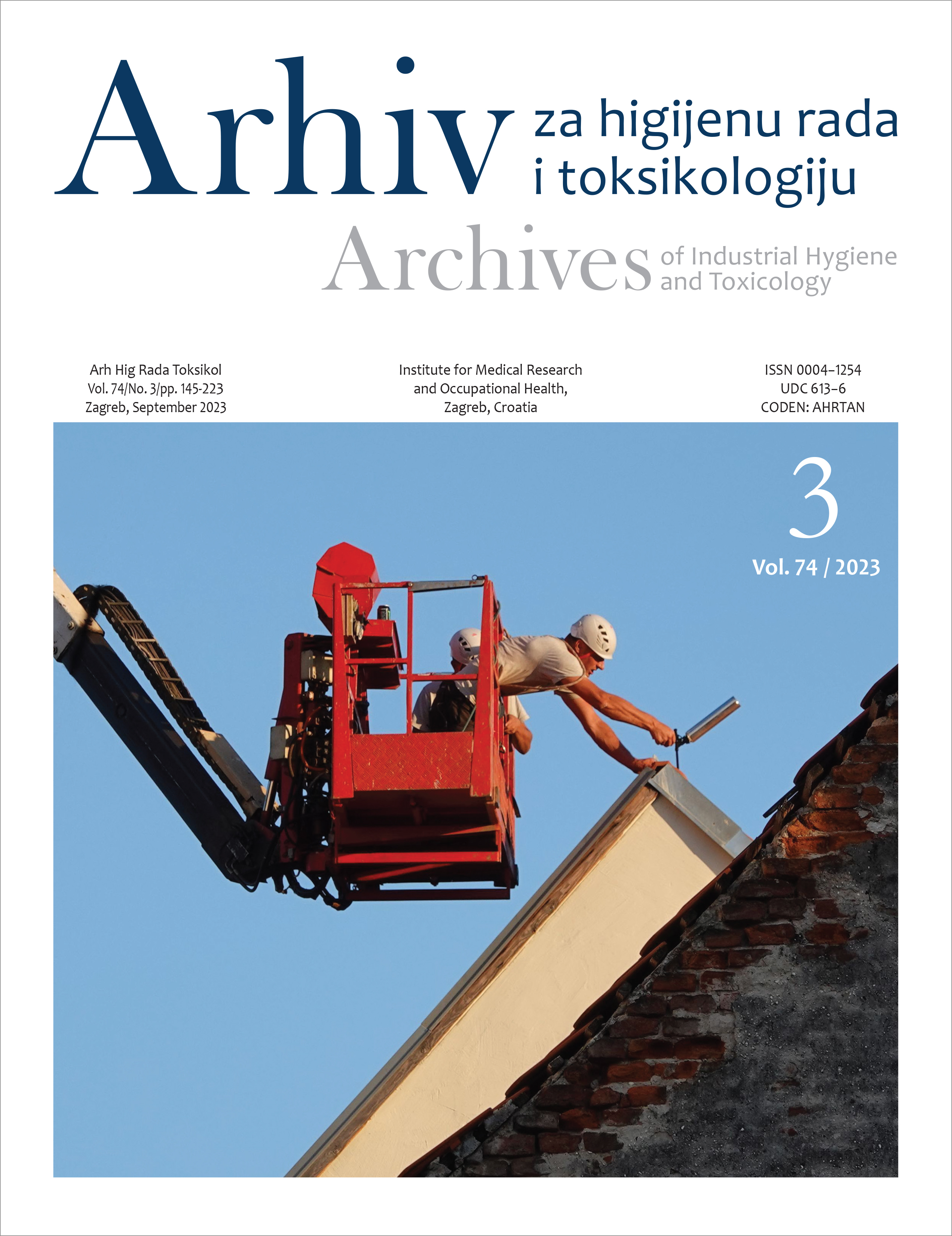 How to Cite
1.
Shittu AR, Iwaloye OF, Ojewole AE, Rabiu AG, Amechi MO, Herve OF. The effects of per- and polyfluoroalkyl substances on environmental and human microorganisms and their potential for bioremediation. Arh Hig Rada Toksikol [Internet]. 2023Aug.21 [cited 2023Dec.6];74(3). Available from: https://arhiv.imi.hr/index.php/arhiv/article/view/1558
Copyright (c) 2023 Adenike Shittu
This work is licensed under a Creative Commons Attribution 4.0 International License.