Prevalence of five pharmacologically most important CYP2C9 and CYP2C19 allelic variants in the population from the Republic of Srpska in Bosnia and Herzegovina
Stojko Vidović

Department of Human Genetics, Faculty of Medicine, University of Banja Luka, Banja Luka 78000, The Republic of Srpska, Bosnia and Herzegovina

Ranko Škrbić

Department of Pharmacology, Toxicology and Clinical Pharmacology, Faculty of Medicine, University of Banja Luka, Banja Luka 78000, The Republic of Srpska, Bosnia and Herzegovina

Miloš P. Stojiljković

Department of Pharmacology, Toxicology and Clinical Pharmacology, Faculty of Medicine, University of Banja Luka, Banja Luka 78000, The Republic of Srpska, Bosnia and Herzegovina

Vanja Vidović

Department of Human Genetics, Faculty of Medicine, University of Banja Luka, Banja Luka 78000, The Republic of Srpska, Bosnia and Herzegovina

Jelena Bećarević

Laboratory for Molecular Biology and Genetics, Centre for Biomedical Research, Faculty of Medicine, University of Banja Luka, Banja Luka 78000, The Republic of Srpska, Bosnia and Herzegovina

Svjetlana Stoisavljević-Šatara

Department of Pharmacology, Toxicology and Clinical Pharmacology, Faculty of Medicine, University of Banja Luka, Banja Luka 78000, The Republic of Srpska, Bosnia and Herzegovina

Nela Maksimović

Institute of Human Genetics, Faculty of Medicine, University of Belgrade, 11000 Belgrade, Serbia
Keywords:
cytochrome P450 enzymes, pharmacogenetics, polymorphic allele
Abstract
The enzymes of the cytochrome P450 superfamily play a critical role in phase I drug metabolism. Among them, CYP2C9 and CYP2C19 are clinically important, as they can mediate severe toxicity, therapy failure, and increased susceptibility to cancer and other diseases caused by chemicals. The aim of this study was to determine the prevalence of pharmacologically most important allelic variants of the CYP2C9 and CYP2C19 genes in the general population of the Republic of Srpska (Bosnia and Herzegovina) and to compare them with other populations. For this purpose we determined the genotype profile and allele frequency of 216 randomly selected healthy volunteers using real-time polymerase chain reaction (RT-PCR). The prevalence of the CYP2C9 *2 and *3 alleles was 13.6% and 7.4%, respectively. Based on these frequencies, of the 216 participants four (1.86 %) were predicted to be poor metabolisers, 78 (36.11 %) intermediate, and the remaining 134 (62.03 %) normal metabolisers. Based on the prevalence of CYP2C19 *2 and *17 variants – 16.2% and 20.4%, respectively – nine (4.17 %) were predicted to be poor, 57 (26.39 %) rapid, and nine (4.17 %) ultra-rapid metabolisers. We found no significant differences in allele frequencies in our population and populations from other European countries. These findings suggest that genetically determined phenotypes of CYP2C9 and CYP2C19 should be taken into consideration to minimise individual risk and improve benefits of drug therapy in the Republic of Srpska.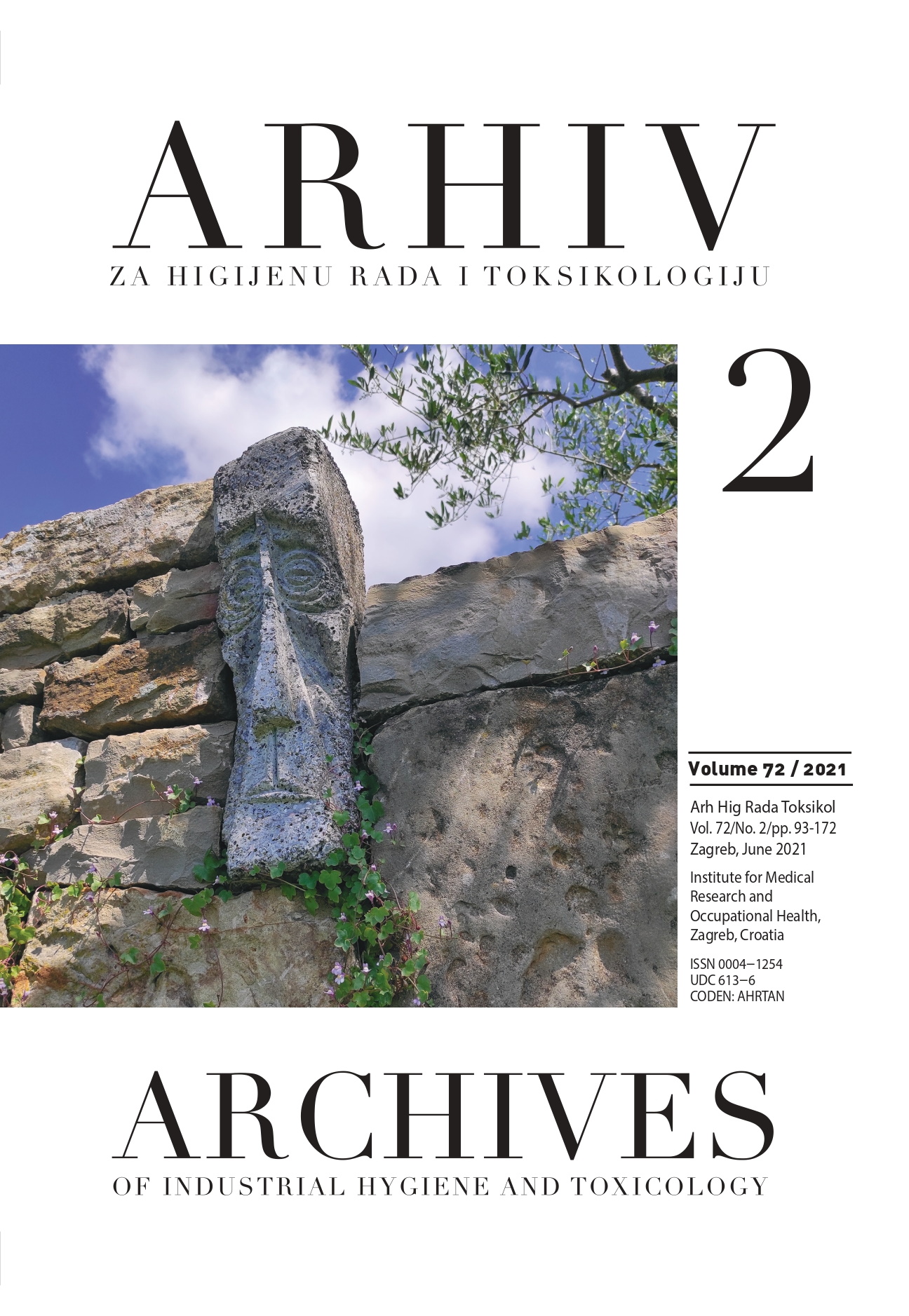 How to Cite
1.
Vidović S, Škrbić R, Stojiljković MP, Vidović V, Bećarević J, Stoisavljević-Šatara S, Maksimović N. Prevalence of five pharmacologically most important CYP2C9 and CYP2C19 allelic variants in the population from the Republic of Srpska in Bosnia and Herzegovina. Arh Hig Rada Toksikol [Internet]. 2021May21 [cited 2021Jul.31];72(2). Available from: https://arhiv.imi.hr/index.php/arhiv/article/view/1354
Copyright (c) 2021 Stojko Vidović, Ranko Škrbić, Miloš P. Stojiljković, Vanja Vidović, Jelena Bećarević, Svjetlana Stoisavljević-Šatara, Nela Maksimović
This work is licensed under a Creative Commons Attribution 4.0 International License.