Toxicological aspects of increased use of surface and hand disinfectants in Croatia during the COVID-19 pandemic: a preliminary report
Željka Babić

Institute for Medical Research and Occupational Health, Zagreb, Croatia

Rajka Turk

Institute for Medical Research and Occupational Health, Zagreb, Croatia

Jelena Macan

Institute for Medical Research and Occupational Health
Keywords:
corrosive injury, ethanol, hand sanitisers, hypochlorite, preschool children
Abstract
All COVID-19 prevention strategies include regular use of surface disinfectants and hand sanitisers. As these measures took hold in Croatia, the Croatian Poison Control Centre started receiving phone calls from the general public and healthcare workers, which prompted us to investigate whether the risk of suspected/symptomatic poisonings with disinfectants and sanitisers really increased. To that end we compared their frequency and characteristics in the first half of 2019 and 2020. Cases of exposures to disinfectants doubled in the first half of 2020 (41 vs 21 cases in 2019), and exposure to sanitisers increased about nine times (46 vs 5 cases in 2019). In 2020, the most common ingredients of disinfectants and sanitisers involved in poisoning incidents were hypochlorite/glutaraldehyde, and ethanol/isopropyl alcohol, respectively. Exposures to disinfectants were recorded mostly in adults (56 %) as accidental (78 %) through ingestion or inhalation (86 %). Fortunately, most callers were asymptomatic (people called for advice because they were concerned), but nearly half reported mild (gastrointestinal or respiratory irritation), and in one case severe symptoms were reported (gastrointestinal corrosive injury). Reports of exposure to hand sanitisers highlighted preschool children as the most vulnerable group. Accidental exposure through ingestion dominated, but, again, only mild symptoms (gastrointestinal or eye irritation) developed in one third of the cases. These preliminary findings, however limited, confirm that increased availability and use of disinfectants and sanitisers significantly increased the risk of poisoning, particularly in preschool children through accidental ingestion of hand sanitisers. We therefore believe that epidemiological recommendations for COVID-19 prevention should include warnings informing the general public of the risks of poisoning with surface and hand disinfectants in particular.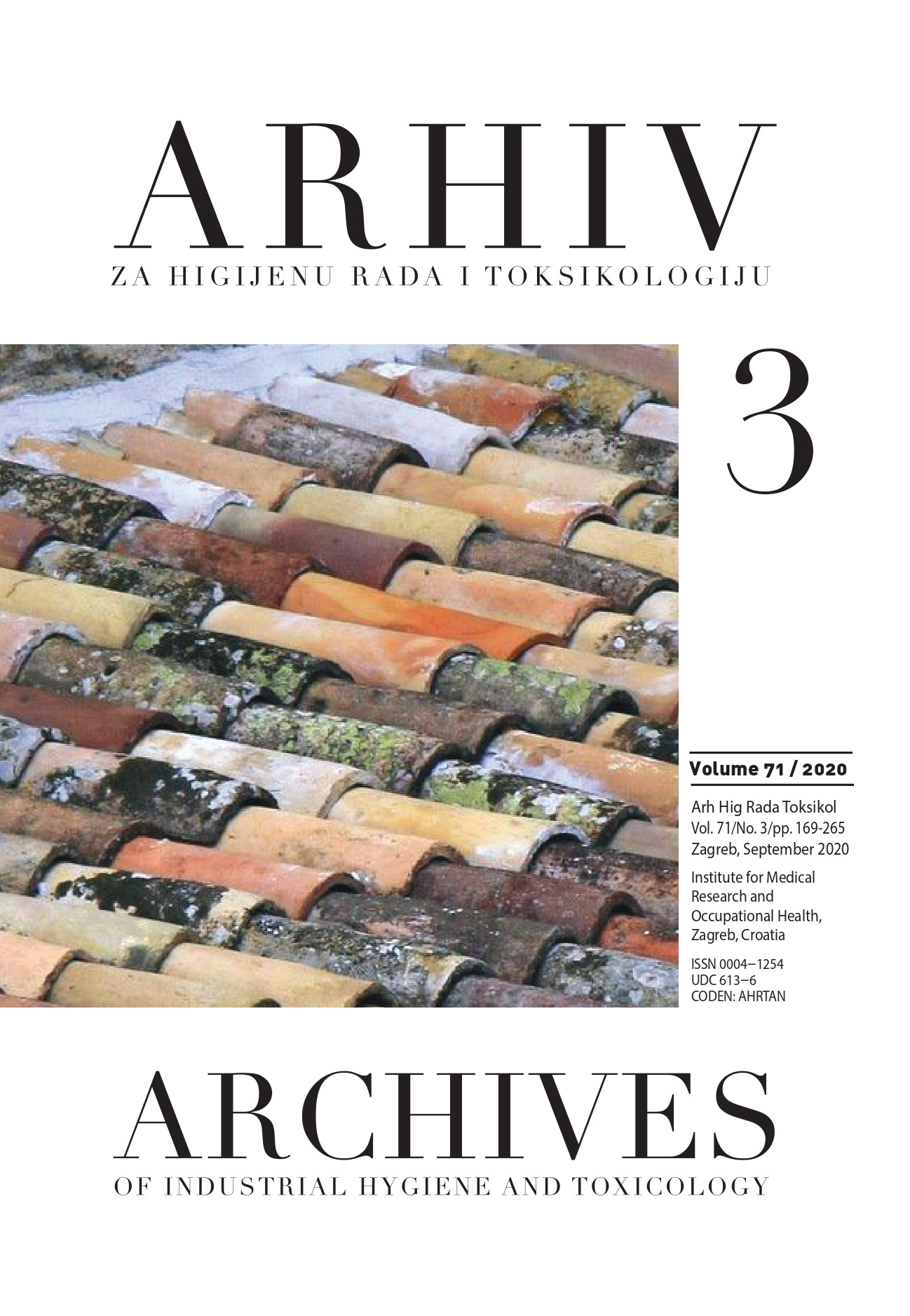 How to Cite
1.
Babić Željka, Turk R, Macan J. Toxicological aspects of increased use of surface and hand disinfectants in Croatia during the COVID-19 pandemic: a preliminary report. Arh Hig Rada Toksikol [Internet]. 2020Sep.8 [cited 2021Jul.31];71(3). Available from: https://arhiv.imi.hr/index.php/arhiv/article/view/1337
Copyright (c) 2020 Željka Babić, Rajka Turk, Jelena Macan
This work is licensed under a Creative Commons Attribution 4.0 International License.