Characteristics of unintentional ingestion of oral non-steroidal anti-inflammatory drugs and analgesics in preschool children
Željka Babić

Institute for Medical Research and Occupational Health, Zagreb

Nikolina Benco Kordić

Children's Hospital Zagreb, Department for Pediatric Clinical Pharmacology and Toxicology, Zagreb, Croatia

Arnes Rešić

Children's Hospital Zagreb, Department for Pediatric Clinical Pharmacology and Toxicology, Zagreb, Croatia; University of Split, University Department of Health Studies, Split, Croatia

Rajka Turk

Institute for Medical Research and Occupational Health, Croatian Poison Control Centre, Zagreb, Croatia
Keywords:
diclofenac, ibuprofen, ketoprofen, NSAIDs, overdose, paracetamol, poisoning, toddlers
Abstract
We characterised accidental ingestion of non-steroidal anti-inflammatory drugs and non-opioid analgesics in children aged 0–5 years between 2009 and 2019 by analysing records of telephone consultations with the Croatian Poison Control Centre (CPCC) and cases treated at the Children's Hospital Zagreb (CHZ). Among the total of 466 identified cases (411 from CPPCC records and 55 from CHS hospital records), the most frequently ingested drugs were ibuprofen (47 %), paracetamol (20 %), ketoprofen (15 %), and diclofenac (11 %). In 94 % of the cases unsupervised children ingested the drug left within their reach. The remaining 6 % were dosing errors by parents or caregivers and involved liquid formulations as a rule. Our findings can serve as real-life examples informing preventive measures.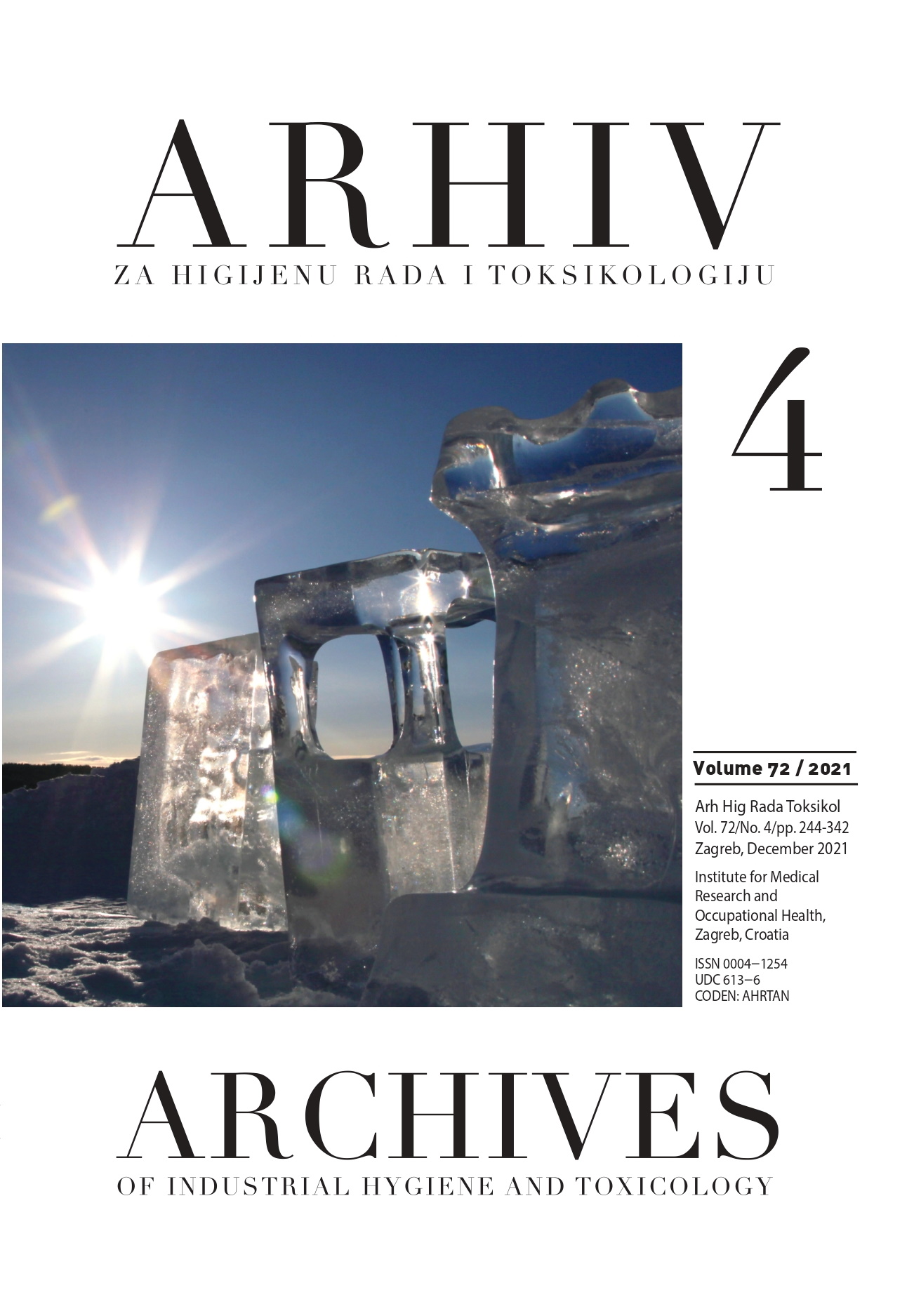 How to Cite
1.
Babić Željka, Benco Kordić N, Rešić A, Turk R. Characteristics of unintentional ingestion of oral non-steroidal anti-inflammatory drugs and analgesics in preschool children. Arh Hig Rada Toksikol [Internet]. 2021Dec.23 [cited 2022Aug.14];72(4). Available from: https://arhiv.imi.hr/index.php/arhiv/article/view/1446
Copyright (c) 2021 Željka Babić, Nikolina Benco Kordić, Arnes Rešić, Rajka Turk
This work is licensed under a Creative Commons Attribution 4.0 International License.