Capillary bacterial migration on non-nutritive solid surfaces
Tomislav Ivanković

Department of Microbiology, Faculty of Science, University of Zagreb, Zagreb

Uzi Hadad

Ben Gurion University

Ariel Kushmaro

Ben Gurion University

Svjetlana Dekic

Faculty of Science, University of Zagreb

Josipa Cevid

Faculty of Science, University of Zagreb

Marko Percela

Faculty of Science, University of Zagreb

Jasna Hrenovic

Faculty of Science, University of Zagreb
Keywords:
Acinetobacter, air/liquid interface, Bacillus, biofilm, microscopy, Pseudomonas, Staphylococcus, surface motility
Abstract
Here we describe an additional type of bacterial migration in which bacterial cells migrate vertically across a non-nutritive solid surface carried by capillary forces. Unlike standard motility experiments, these were run on a glass slide inserted into a Falcon tube, partly immersed in a nutrient medium and partly exposed to air. Observations revealed that capillary forces initiated upward cell migration when biofilm was formed at the border between liquid and air. The movement was facilitated by the production of extracellular polymeric substances (EPS). This motility differs from earlier described swarming, twitching, gliding, sliding, or surfing, although these types of movements are not excluded. We therefore propose to call it "capillary movement of biofilm". This phenomenon may be an ecologically important mode of bacterial motility on solid surfaces.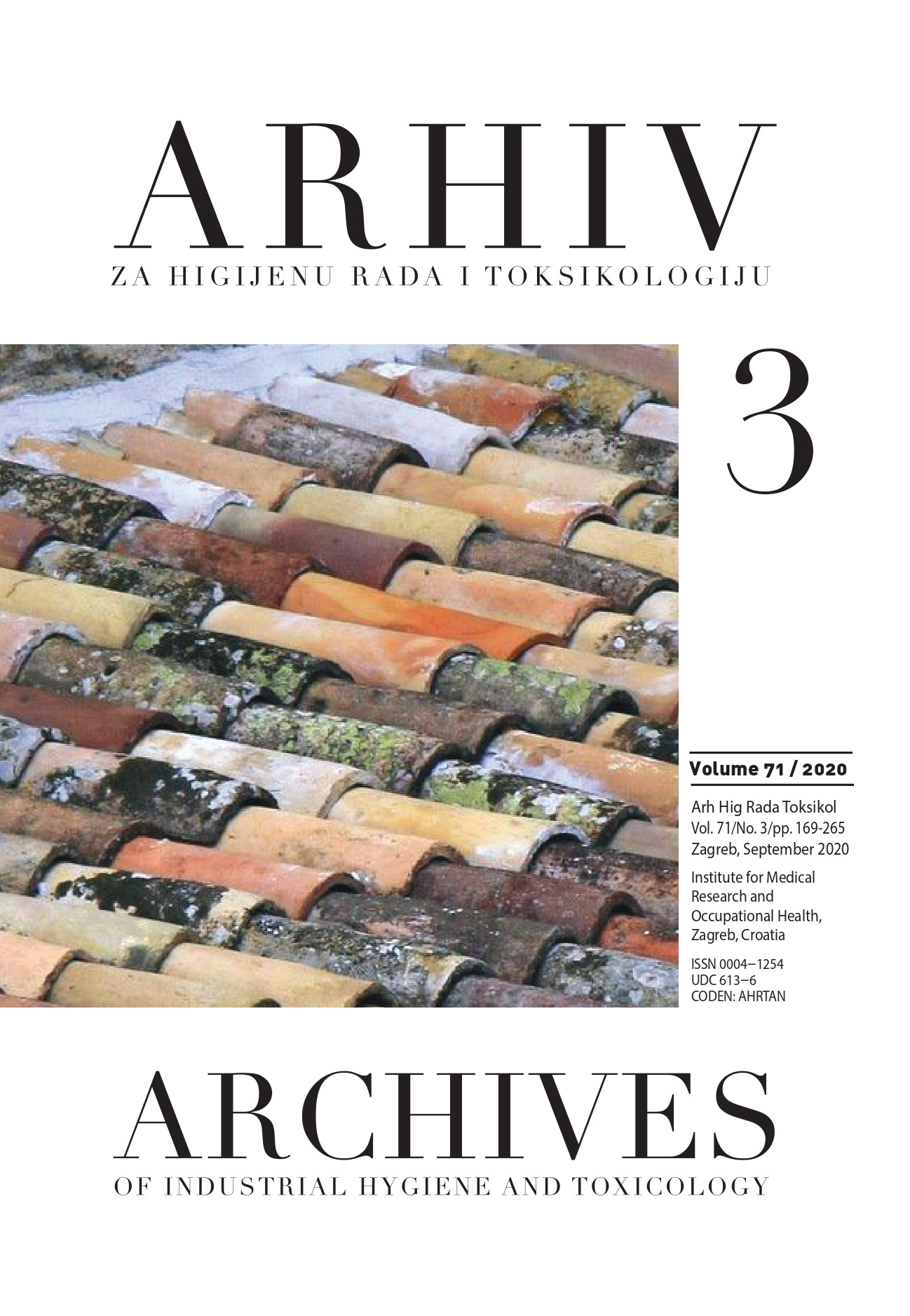 How to Cite
1.
Ivanković T, Hadad U, Kushmaro A, Dekic S, Cevid J, Percela M, Hrenovic J. Capillary bacterial migration on non-nutritive solid surfaces. Arh Hig Rada Toksikol [Internet]. 2020Sep.7 [cited 2021Jan.19];71(3). Available from: https://arhiv.imi.hr/index.php/arhiv/article/view/1287
Copyright (c) 2020 Tomislav Ivanković, Uzi Haddad, Ariel Kushmaro, Svjetlana Dekic, Josipa Cevid, Marko Percela, Jasna Hrenovic
This work is licensed under a Creative Commons Attribution 4.0 International License.