Phenotypic and genetic properties of susceptible and multidrug-resistant Pseudomonas aeruginosa isolates in Southern Serbia
Marko Milojković

Željka Nenadović

Slaviša Stanković

Dragana D. Božić

Nataša Stanković Nedeljković

Ivana Ćirković

Ivica Dimkić

University of Belgrade, Faculty of Biology, Belgrade, Serbia
Keywords:
clinical isolates, multidrug resistance, phenotypic characteristics, RAPD PCR profiling
Abstract
Drug resistance of Pseudomonas aeruginosa is a leading problem in hospital infections. The aim of this study was to determine the best molecular genetic discrimination method for Pseudomonas spp. isolates among 94 outpatients and inpatients and see their grouping by phenotype characteristics (biofilm formation, frequency of serotypes, pigmentation, production of different class of beta-lactamases, and susceptibility to different antibiotic classes) and genotype. The most common serotypes were P1, P6, and P11, while co-productions of pyoverdine and pyocyanin were observed in 70 % of isolates. A total of 77.66 % isolates were mostly weak and moderate biofilm producers. Isolates were susceptible to colistin (100 %), aztreonam (97.87 %), imipenem (91.49 %), doripenem (90.43 %), and meropenem (84.04 %). MICs values confirmed susceptibility to ceftazidime and cefepime and singled out meripenem as the most effective inhibitor. Most isolates were resistant to aminoglycosides and fluoroquinolones. Only two isolates produced ESBL, eight were carbapenemase producers, and five isolates produced MBLs. Twenty-nine isolates were multidrug-resistant; 82.8 % of which produced both pigments, 58.3 % were non-typeable, while the P6 and P11 serotypes were equally distributed (16.7 %). Thirteen MDR isolates were strong enzyme producers. RAPD PCR analysis using primer 272 proved the best at discriminatory fingerprinting for Pseudomonas isolates, as it allocated 12 clusters. A correlation between DNA patterns and antibiotic resistance, production of pigments, serotypes distribution, and biofilm formation was not observed, and only confirmed higher genetic heterogeneity among P. aeruginosa isolates, which suggests that other molecular methods are needed to reveal potential relations between genotypic patterns and phenotypic characteristics.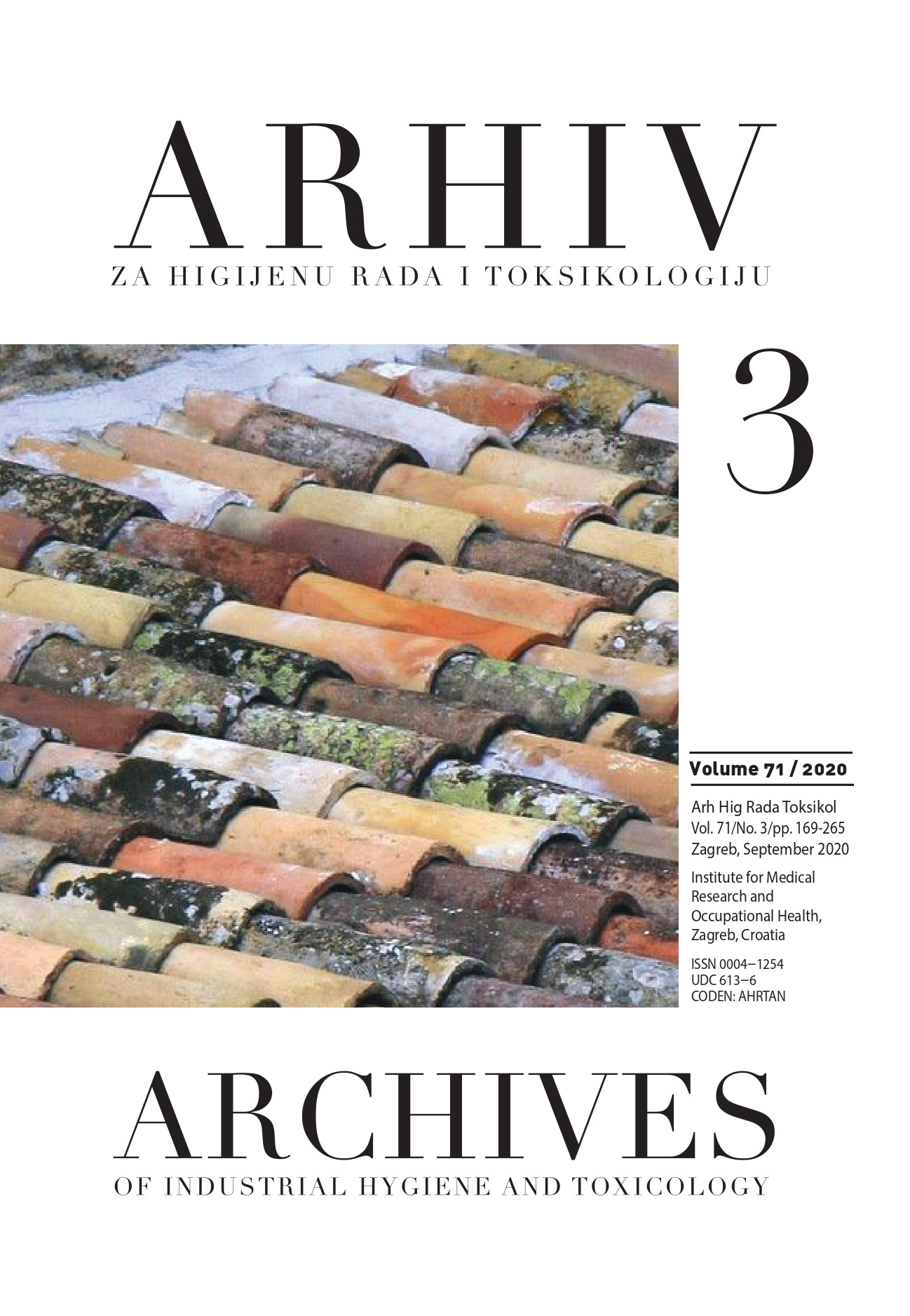 How to Cite
1.
Milojković M, Nenadović Željka, StankovićS, D. BožićD, Stanković NedeljkovićN, Ćirković I, Dimkić I. Phenotypic and genetic properties of susceptible and multidrug-resistant Pseudomonas aeruginosa isolates in Southern Serbia. Arh Hig Rada Toksikol [Internet]. 2020Sep.8 [cited 2021Jan.19];71(3). Available from: https://arhiv.imi.hr/index.php/arhiv/article/view/1274
Copyright (c) 2020 Marko Milojković, Željka Nenadović, Slaviša Stanković, Dragana D. Božić, Nataša Stanković Nedeljković, Ivana Ćirković, Ivica Dimkić
This work is licensed under a Creative Commons Attribution 4.0 International License.