Effect of pretreatments on mycotoxin profiles and levels in dried figs
Jasenka Petrić

Josip Juraj Strossmayer University of Osijek, Faculty of Food Technology Osijek; Croatian Food Agency, Osijek

Bojan Šarkanj

Josip Juraj Strossmayer University of Osijek, Faculty of Food Technology Osijek

Ibrahim Mujić

Collegium Fluminense Polytechnic of Rijeka, Rijeka

Aida Mujić

Clinical Hospital Center Rijeka, Clinical Department of Transfusion Medicine, Rijeka

Michael Sulyok

Center for Analytical Chemistry, Department for Agrobiotechnology (IFA-Tulln), University of Natural Resources and Life Sciences, Vienna (BOKU), Tulln an der Donau

Rudolf Krska

Center for Analytical Chemistry, Department for Agrobiotechnology (IFA-Tulln), University of Natural Resources and Life Sciences, Vienna (BOKU), Tulln an der Donau

Drago Šubarić

Josip Juraj Strossmayer University of Osijek, Faculty of Food Technology Osijek, Osijek

Stela Jokić

Josip Juraj Strossmayer University of Osijek, Faculty of Food Technology Osijek, Osijek
Keywords:
antimycotoxigenic effect, drying, LC-MS/MS, multi-mycotoxin analysis
Abstract
The aim of this explorative study was to investigate how effective drying preservation methods are in reducing mycotoxin content in figs. Dried autochthonous varieties of white and dark figs (Petrovača Bijela and Šaraguja, respectively) were analysed for mycotoxins using an LC-MS/MS "dilute and shoot" method capable of determining 295 fungal and bacterial secondary metabolites. Before drying in a cabinet dryer the figs were preserved with 0.5 % citric acid solution or 0.5 % ascorbic acid solution or 0.3 % L–cysteine solution or 0.2 % chestnut extract solution or 0.15 % Echinacea extract solution by immersion. We found nine metabolites: aflatoxin B1 (AFB1), ochratoxin A, ochratoxin alpha, kojic acid, emodin, altenuene, alternariol methyl ether, brevianamide F, and tryptophol. The most efficient preserver was L-cysteine (15 % reduction), while ascorbic acid favoured mycotoxin production (158 % increase). However, all pretreatment solutions reduced AFB1, which is a major fig contaminant.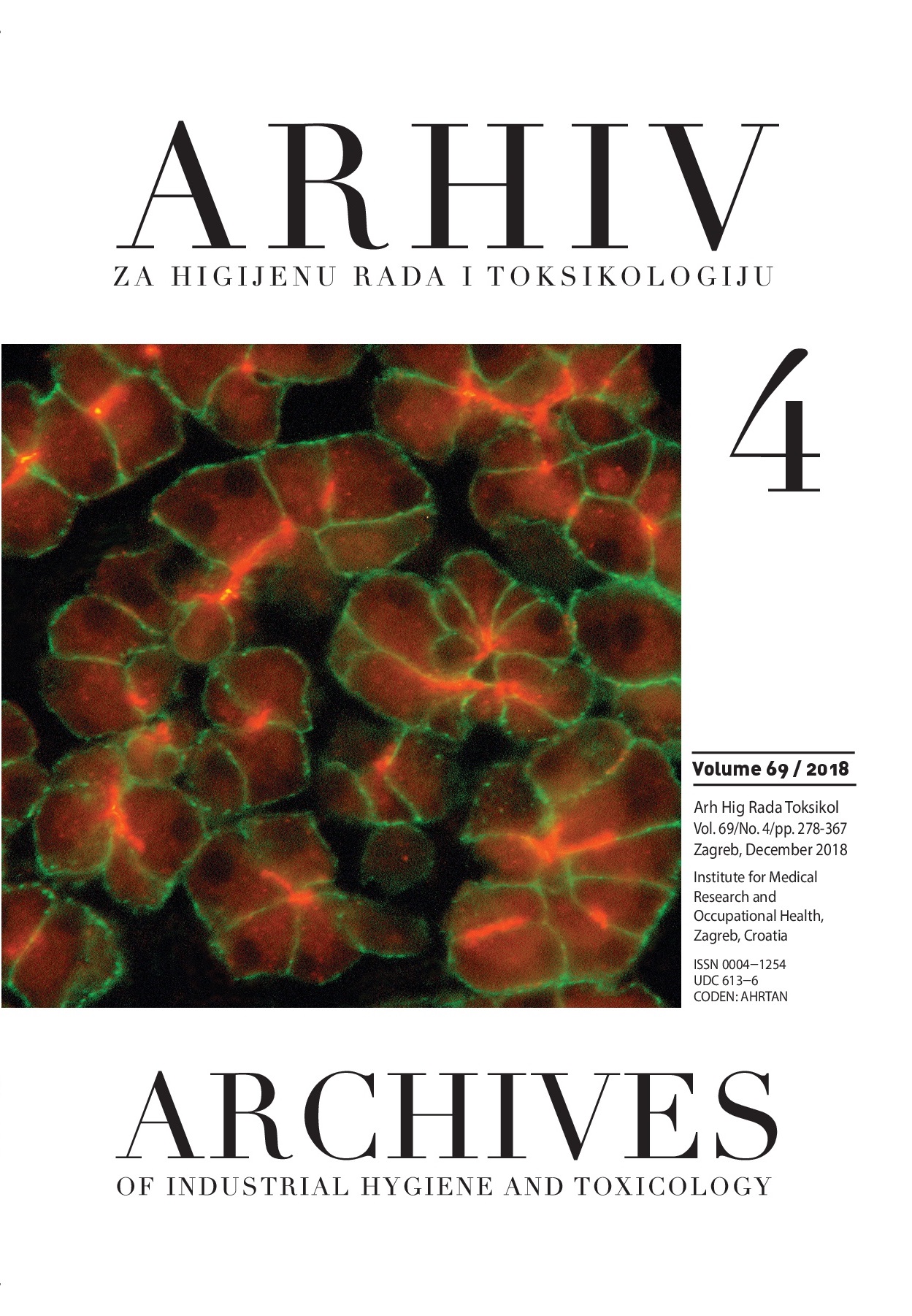 How to Cite
1.
Petrić J, Šarkanj B, Mujić I, Mujić A, Sulyok M, Krska R, Šubarić D, Jokić S. Effect of pretreatments on mycotoxin profiles and levels in dried figs. AIHT [Internet]. 12Dec.2018 [cited 24May2019];69(4). Available from: https://arhiv.imi.hr/index.php/arhiv/article/view/967
Copyright (c) 2018 Jasenka Petrić, Bojan Šarkanj, Ibrahim Mujić, Aida Mujić, Michael Sulyok, Rudolf Krska, Drago Šubarić, Stela Jokić
This work is licensed under a Creative Commons Attribution-NonCommercial-ShareAlike 4.0 International License.