Knowledge of and attitudes to occupational and sports medicine among medical students in Zagreb, Croatia
Roko Žaja

University of Zagreb School of Medicine, Andrija Stampar School of Public Health Department of Environmental Health and Occupational and Sports Medicine Zagreb, Croatia

Hana Brborović

University of Zagreb School of Medicine, Andrija Stampar School of Public Health, Department of Environmental Health and Occupational and Sports Medicine Zagreb, Croatia

Dominik Oroz

Croatian Institute of Public Health, Division of Occupational Health, Zagreb, Croatia

Katarina Zahariev Vukšinić

Croatian Institute of Public Health, Division of Occupational Health, Zagreb, Croatia

Marija Bubaš

Croatian Institute of Public Health, Division of Occupational Health, Zagreb, Croatia

Tajana Božić

Polyclinic "Dr. Zora Profozić", Zagreb, Croatia

Milan Milošević

University of Zagreb School of Medicine, Andrija Stampar School of Public Health Department of Environmental Health and Occupational and Sports Medicine Zagreb, Croatia
Keywords:
legislation, medical education, occupational disease, problem solving, team-based learning
Abstract
Occupational and sports medicine (OSM) education is poorly represented in Croatian university undergraduate medical curricula. Zagreb University medical students are required to take OSM classes for a week on their final year of studies. The classes are organised around team-based learning (TBL). Given that students who attend TBL classes have significantly higher exam scores than students who take lectures ex cathedra, the aim of this study was to assess students' knowledge and attitudes immediately after TBL OSM classes. This cross-sectional study included 162 final-year Zagreb University School of Medicine students taking TBL classes in OSM in the academic year of 2019/2020. They were recruited from 30 September 2019 to 4 March 2020. Participants filled in a 20-item questionnaire compiled by the authors and adapted to the Croatian legislation. Their answers demonstrated positive attitude toward OSM classes and negative attitude toward occupational medicine practice and OSM specialty. They showed moderate interest only for the job of sports physician. Even though they showed sufficient knowledge of OSM immediately after the course was completed, they were moderately satisfied with their knowledge. Our findings call for rethinking the practical aspects of teaching OSM classes in order to promote OSM practice among medical students or at least raise awareness about the importance of prevention of numerous work or sport-related disorders.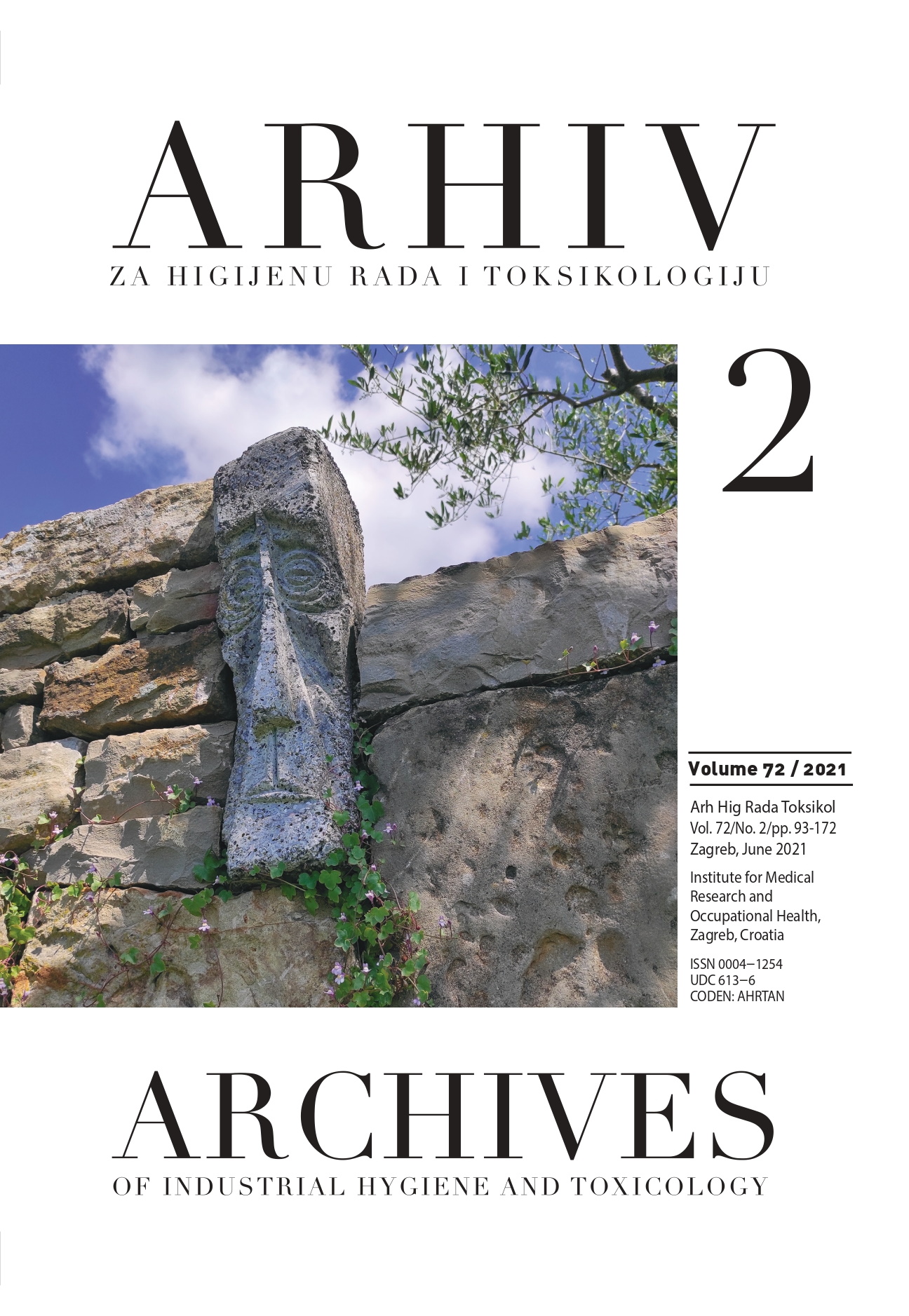 How to Cite
1.
Žaja R, Brborović H, Oroz D, Zahariev Vukšinić K, Bubaš M, Božić T, Milošević M. Knowledge of and attitudes to occupational and sports medicine among medical students in Zagreb, Croatia. Arh Hig Rada Toksikol [Internet]. 2021Jun.7 [cited 2021Jul.31];72(2). Available from: https://arhiv.imi.hr/index.php/arhiv/article/view/1389
Copyright (c) 2021 Roko Žaja, Hana Brborović, Dominik Oroz, Katarina Zahariev Vukšinić, Marija Bubaš, Tajana Božić, Milan Milošević
This work is licensed under a Creative Commons Attribution 4.0 International License.