Work ability index in Slovenian hospital nurses aged over fifty years
Tanja Žmauc

Alma Mater Europaea – ECM, Maribor, Slovenia

Danica Železnik

Faculty of Health and Social Sciences, Slovenj Gradec, Slovenia

Oto Težak

Faculty of Electrical Engineering and Computer Science, University of Maribor, Slovenia
Keywords:
nursing, demographic factors, WAI, workplace
Abstract
Nurses with reduced work ability are highly susceptible to the deleterious effects of their working environments, and their rates of sick leave, disability, and early retirement are higher than average. The aim of this study was to evaluate work ability in 433 Slovenian hospital nurses aged over fifty years providing secondary care in thirteen hospitals across Slovenia. To do that we used a standardised instrument known as work ability index (WAI). Mean WAI was 36.98±6.46 and median 38. WAI was not associated with age (Spearman's ρ=-0.034, p=0.475). Total WAI score strongly correlated with the 1st item of the WAI questionnaire "current work ability" (ρ=0.726, p<0.001). Higher WAI scores were also associated with academic education, full-time employment, and working in a single (morning) or three shifts. Our WAI findings in nurses over fifty call for systemic changes in the nursing environment to maintain good work ability among nurses until the retirement age and beyond.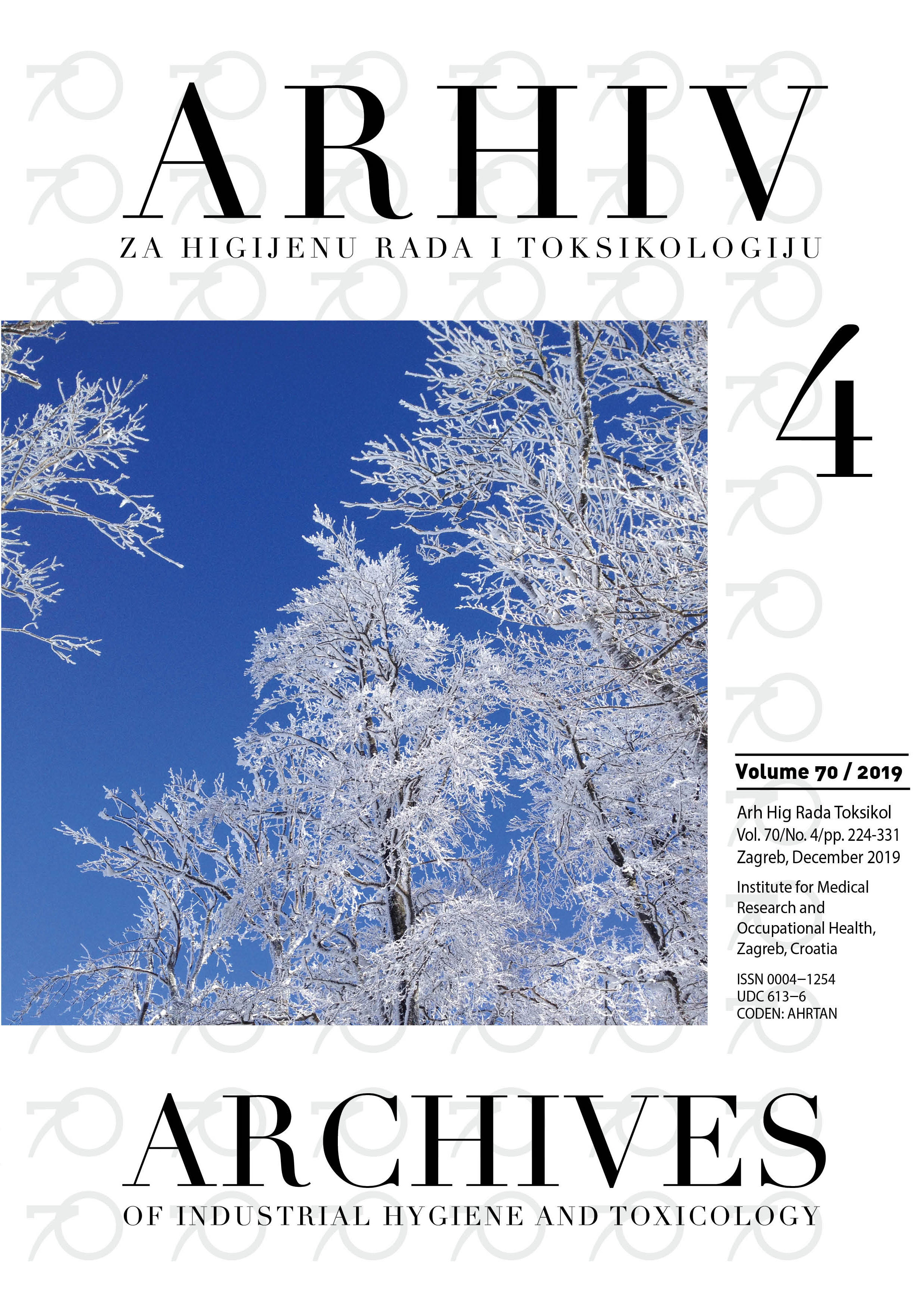 How to Cite
1.
Žmauc T, Železnik D, Težak O. Work ability index in Slovenian hospital nurses aged over fifty years. Arh Hig Rada Toksikol [Internet]. 2019Nov.26 [cited 2020Apr.8];70(4). Available from: https://arhiv.imi.hr/index.php/arhiv/article/view/1134
Copyright (c) 2019 Tanja Žmauc, Danica Železnik, Oto Težak
This work is licensed under a Creative Commons Attribution-ShareAlike 4.0 International License.