Differences in fungal contamination of broiler litter between summer and winter fattening periods
Mario Ostović

University of Zagreb Faculty of Veterinary Medicine, Department of Animal Hygiene, Behaviour and Welfare, Zagreb, Croatia

Ivica Ravić

Veterinary Department, Mostar, Bosnia and Herzegovina

Matija Kovačić

Kovačić Family Farm, Šopron, Kalnik, Croatia

Anamaria Ekert Kabalin

University of Zagreb Faculty of Veterinary Medicine, Department of Animal Breeding and Livestock Production, Zagreb, Croatia

Kristina Matković

University of Zagreb Faculty of Veterinary Medicine, Department of Animal Hygiene, Behaviour and Welfare, Zagreb, Croatia

Ivana Sabolek

University of Zagreb Faculty of Veterinary Medicine, Department of Animal Hygiene, Behaviour and Welfare, Zagreb, Croatia

Željko Pavičić

University of Zagreb Faculty of Veterinary Medicine, Department of Animal Hygiene, Behaviour and Welfare, Zagreb, Croatia

Sven Menčik

University of Zagreb Faculty of Veterinary Medicine, Department of Animal Breeding and Livestock Production, Zagreb, Croatia

Danijela Horvatek Tomić

University of Zagreb Faculty of Veterinary Medicine, Department of Poultry Diseases with Clinic, Zagreb, Croatia
Keywords:
cold season, moisture, mycoflora, pH, poultry, temperature, warm season
Abstract
This study aimed to compare fungal contamination of poultry litter between warm and cold seasons. It was carried out in commercial production conditions over two five-week fattening periods: one in the summer (July-August) and one in the winter (December-January). Broilers were reared on a litter composed of chopped straw and sawdust. Litter fungal concentration and composition were investigated weekly, along with litter temperature, moisture, and pH. Litter concentration of total fungi increased over both fattening periods, with no differences in median concentrations between them. Season also had no effect on yeast, Aspergillus section Nigri, and Cladosporium, Fusarium, and Rhizopus spp. concentrations, while the Aspergillus section Flavi and Aspergillus spp. combined showed higher concentrations in the summer, and Mucor and Penicillium spp. in the winter. Total fungal concentration highly correlated with litter temperature, moisture, and pH, regardless of the season. Our findings can be useful in the assessment and control of potential harmful effect of fungi on the health of poultry and poultry farm workers.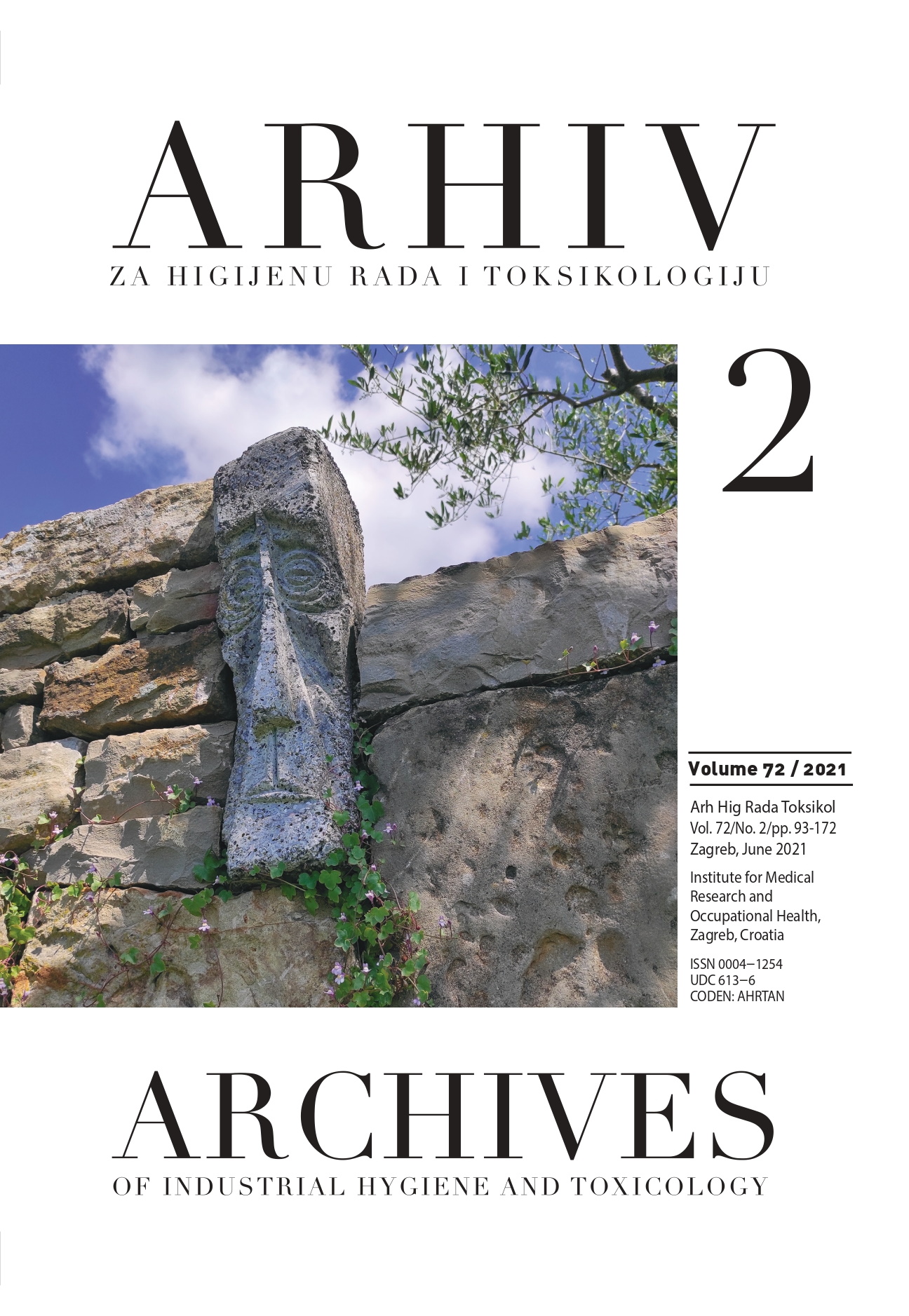 How to Cite
1.
Ostović M, Ravić I, Kovačić M, Ekert Kabalin A, Matković K, Sabolek I, Pavičić Željko, Menčik S, Horvatek Tomić D. Differences in fungal contamination of broiler litter between summer and winter fattening periods. Arh Hig Rada Toksikol [Internet]. 2021May19 [cited 2021Jul.31];72(2). Available from: https://arhiv.imi.hr/index.php/arhiv/article/view/1362
Copyright (c) 2021 Mario Ostović, Ivica Ravić, Matija Kovačić, Anamaria Ekert Kabalin, Kristina Matković, Ivana Sabolek, Željko Pavičić, Sven Menčik, Danijela Horvatek Tomić
This work is licensed under a Creative Commons Attribution 4.0 International License.