Indoor carbon dioxide concentrations in Croatian elementary school classrooms during the heating season
Dario Brdarić

Institute of Public Health for the Osijek-Baranya County, Osijek, Croatia

Krunoslav Capak

Croatian Institute of Public Health, Zagreb, Croatia

Vlatka Gvozdić

Josip Juraj Strossmayer University of Osijek, Department of Chemistry, Osijek, Croatia

Andrea Barišin

Croatian Institute of Public Health, Zagreb, Croatia

Jagoda Doko Jelinić

University of Zagreb, School of Medicine, School of Public Health "Andrija Štampar", Zagreb, Croatia

Andrey Egorov

World Health Organization, European Centre for Environment and Health, Germany

Matej Šapina

Josip Juraj Strossmayer University of Osijek, Faculty of Dental Medicine and Health, Osijek, Croatia

Sanja Kalambura

University of Applied Sciences Velika Gorica, Velika Gorica, Croatia

Karolina Kramarić

Josip Juraj Strossmayer University of Osijek, Faculty of Dental Medicine and Health, Osijek, Croatia
Keywords:
CO2, indoor air quality, ventilation
Abstract
Aware that exposure to stuffy indoor air with high levels of carbon dioxide (CO2) is associated with higher absenteeism and reduced academic performance in school pupils, the World Health Organization (WHO) Regional Office for Europe initiated indoor air quality surveys in schools, including CO2 monitoring, to assess ventilation and exposure to stuffy air. Here we report the findings of the first such survey in Croatia. It was conducted in 60 classrooms of 20 urban and rural elementary schools throughout the country during the heating season. Measurements of CO2 levels showed that all 60 classrooms exceeded the international guidelines of 1938 mg/m3. Mean CO2 concentrations ranged from 2771 to 7763 mg/m3. The highest concentration measured in urban schools was 7763 mg/m3 and in rural schools 4771 mg/m3. Average CO2 levels were higher in continental schools (3683 mg/m3) than the coastal ones (3134 mg/m3), but all demonstrate poor ventilation during the heating season all over Croatia.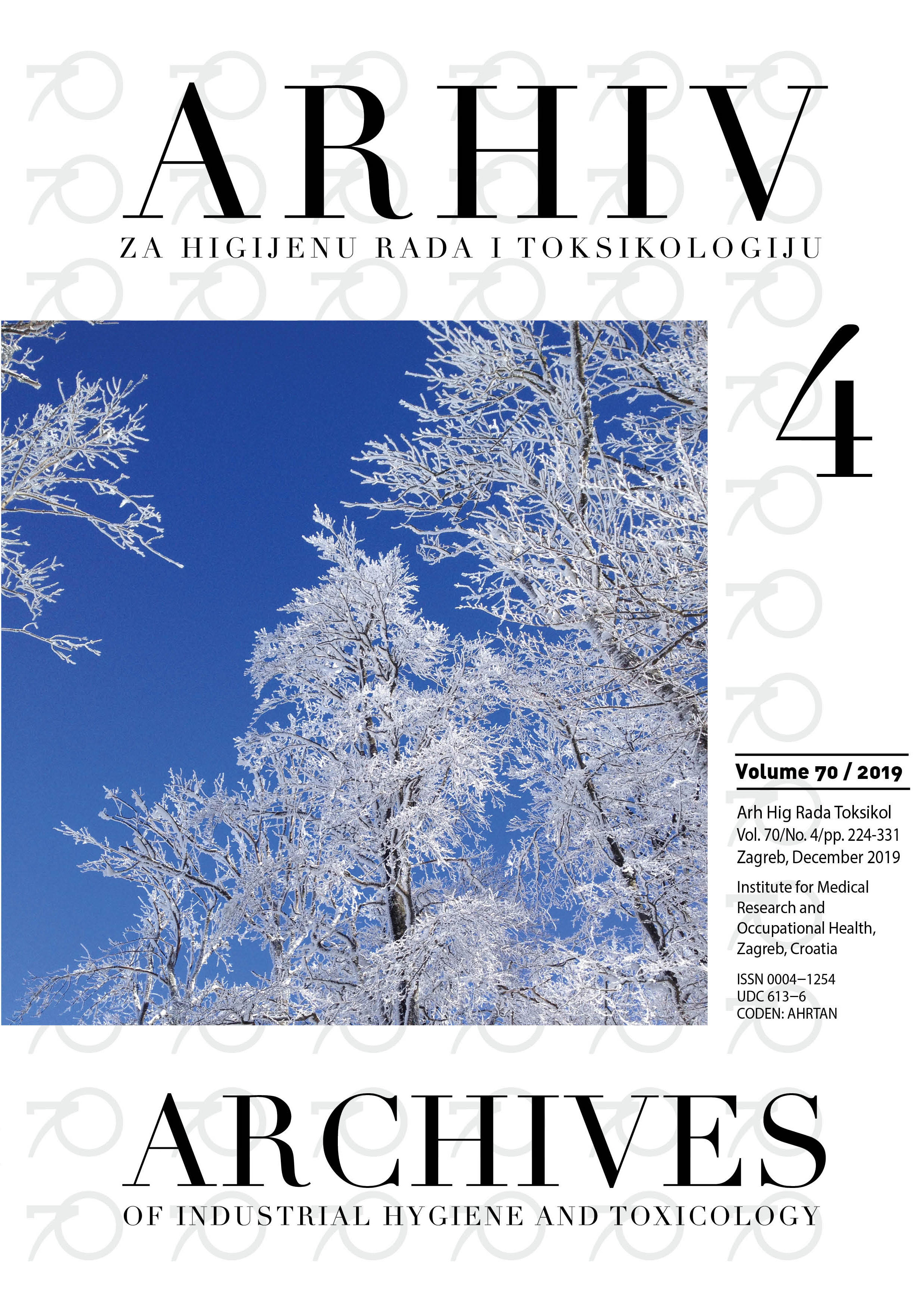 How to Cite
1.
Brdarić D, Capak K, Gvozdić V, Barišin A, Doko JelinićJ, Egorov A, Šapina M, Kalambura S, Kramarić K. Indoor carbon dioxide concentrations in Croatian elementary school classrooms during the heating season. Arh Hig Rada Toksikol [Internet]. 2019Dec.3 [cited 2020Apr.8];70(4). Available from: https://arhiv.imi.hr/index.php/arhiv/article/view/1189
Copyright (c) 2019 Dario Brdarić, Krunoslav Capak, Vlatka Gvozdić, Andrea Barišin, Jagoda Doko Jelinić, Andrey Egorov, Matej Šapina, Sanja Kalambura, Karolina Kramarić
This work is licensed under a Creative Commons Attribution-ShareAlike 4.0 International License.